Of course you can always wear your heart on the sleeve but it won't be so easy when the summer comes… And where better to wear it than on your lips? Oh, you thought about it already but you couldn't figure out how? For those who did, their wish has come true with The Mood Swing Emotionally Activated Lip Gloss that will change the color of your lips as soon as your interest in the man you're with deepens.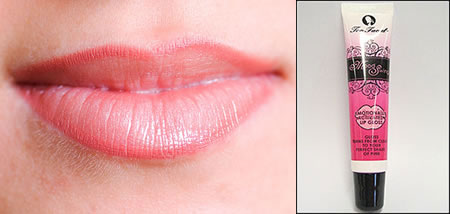 Having fully deserved an enormous advert at the "The Magnificent Innovations for Women" in Budapest, the tell-tale gloss starts to go deep crimson as your excitement grows and your thoughts are racing to the subject of a pleasant evening together. There is a color chart included that you can give to your man to study. What better way to let the world know exactly what turns you on?
Source of the image: Coolest-gadgets.com.