The complete information on the collection based around Karl Lagerfeld and Shu Uemura's cute mascot dubbed the Mon Chu Girl has just been released, stirring the hearts of all lovers of cute images on their accessories.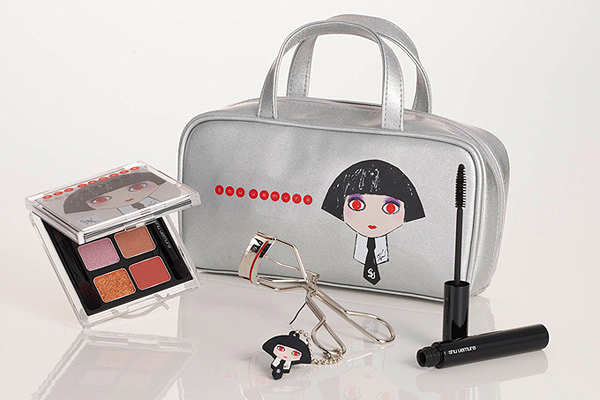 The Mon Shu Uemura Gift Set looks definitely artistic with a nicely whacky touch and includes a lot of items, like a silver makeup bag containing 6 Eyeshadow Palette, the Natural black mascara and an eyelash curler. The Karl for Shu Mini & Premium Eyelash Set is designed to endear any female at the first sight.
Other attractions of the collection are a cool makeup set with four fetching lipstick hues, a mini brush set, and three nail lacquers. And, of course, you get a Mon Shu doll!