Guerlain presents a Christmas collection of makeup called Neiges et Merveilles 2015-2016, which helps us plunge into a Christmas tale. The entire collection conveys an atmosphere of celebration and magic.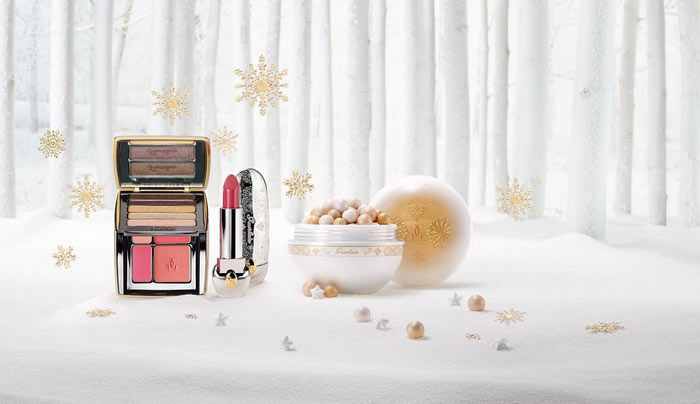 Guerlain Palette Ors Et Merveilles Eyes & Blush Palette consists of two levels. The top level includes 5 shades of eye shadow – matte pink nude, sparkling gold, iridescent champagne, brown-plum satin, chocolate satin with a pink halftone. The lower level includes 4 shades of blush – pale pink nude, coral pink, shimmering golden coral, and shimmering pink.
Guerlain Meteorites Flocons Enchantes. Except the usual balls, the brand adds snowflake stars for the first time this year, and the packaging takes the shape of a New Year's ball, which automatically makes these meteorites an object of desire for collectors and fashion fans. These meteorites include 5 colors – white, milk, champagne, beige, and golden.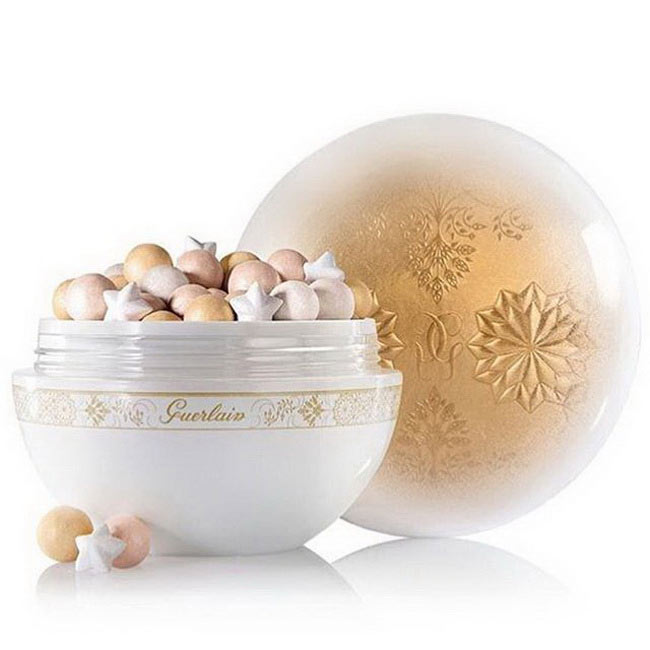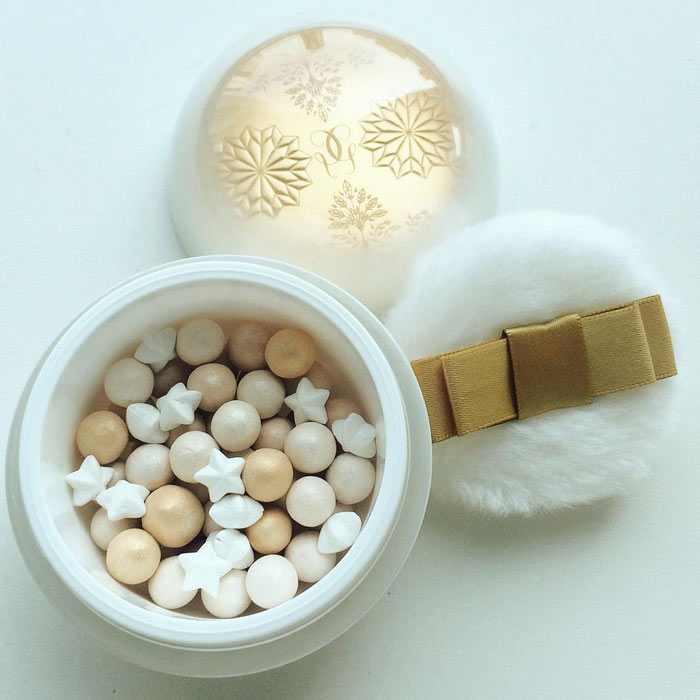 Guerlain Meteorites Voyage Enchanted Skin-Perfecting Illuminating Matte Powder;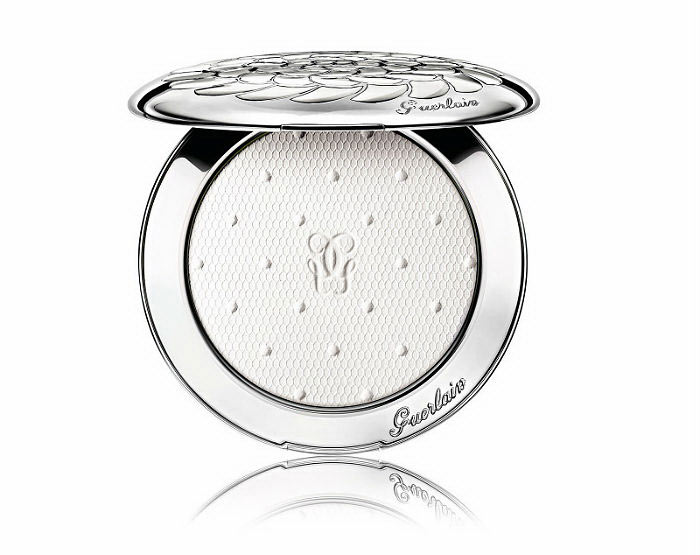 Guerlain Terracotta Collector Classic Bronzing Powder in an exclusive gleaming white silicone case, in the shade 03 Brunettes;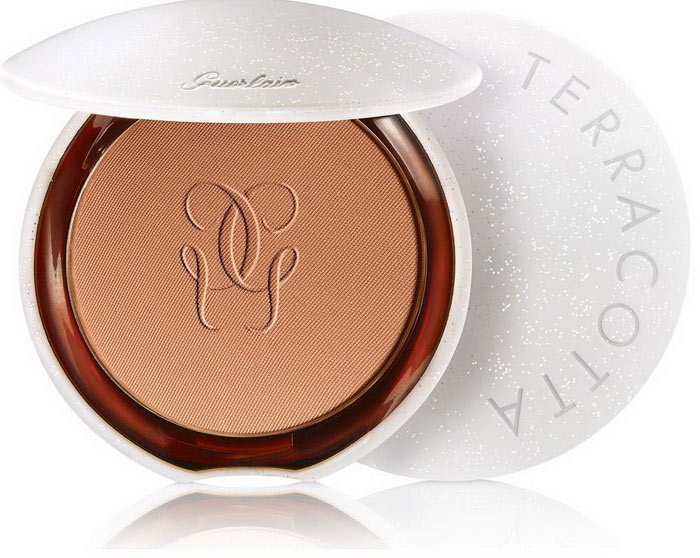 Guerlain Rouge G in a beautiful silver-mirrored case with snowflakes, in the shade of 867 Merveilleux Rose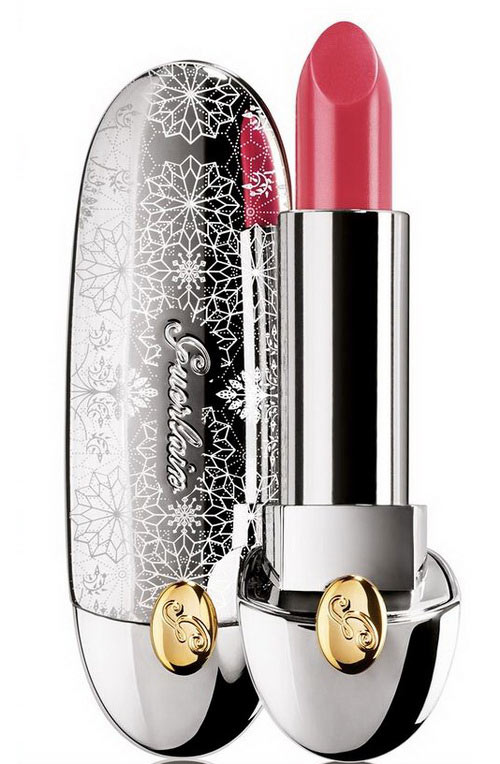 Guerlain Maxi Velvet in the Rose Fantastique shade

Guerlain Gloss D'Enfer in the Reflets Etoiles shade

Guerlain La Laque Couleur in the 903 Nuit Merveilleuse shade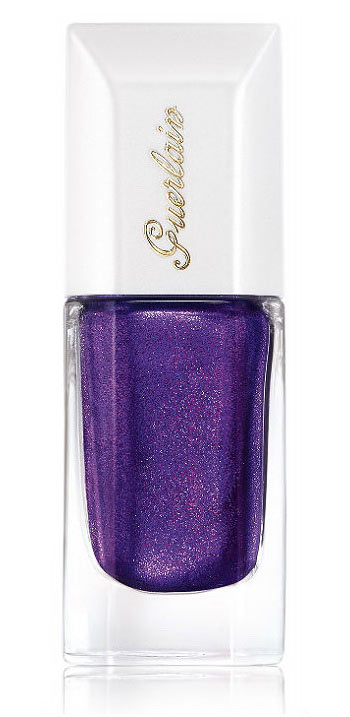 Guerlain Neiges et Merveilles Collection Christmas Holiday 2015-2016 will be available in international sale since November 2015.