What else would you like your phone to do for you? Nowadays there is virtually no limit to the little friend's abilities, and their number is growing by month. It provides game entertainment, a camera to put your life on film, and now it can become absolutely indispensable as a beauty consultant!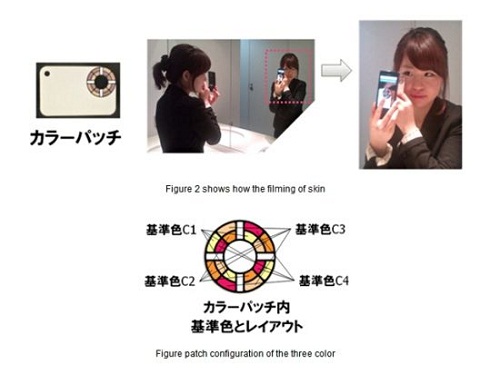 A new technology developed at Fujitsu Laboratories and installed into our smartphones pick up information about the skin tone via the camera – even if lighting conditions are poor! The secret lies in its color measurement tool that unifies images taken in different lighting conditions. The device recognizes the main characteristics of the skin and can always come up with an assessment doing the work of a beauty salon for you. Besides there is no need to peep into your face searchingly when you can get the info about how noticeable spots and pores are in good time to set things right. Will it also give advice on what makeup to buy? It would make a great surprise bonus!
The wonderful Fujitsu application will be accomplished and unleashed later this year, the exact date not revealed yet.