The star of "Charlie's Angels" Drew Barrymore, who has been the face of the famous American Cover Girl cosmetics brand for five years, has finally decided to create her own line of makeup and care products.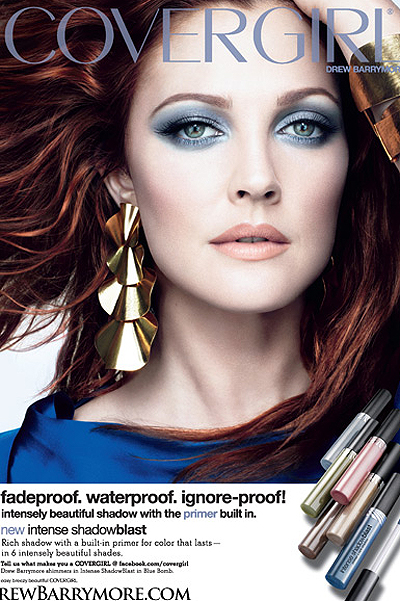 The 39-year-old actress, who has been collaborating with cosmetic companies for a long time, feels pretty confident in the beauty world and considers herself quite savvy in the matters of the beauty industry.
Drew is currently waiting for her contract with Cover Girl to expire. Her main goal is to start her own business with a clear conscience. However, she is known to be no longer satisfied with the role of just the ambassador of the popular U.S. brand. She has long been thinking about how to become a creator of a cosmetic line. Previously, the star had also collaborated with Lancome.
The newly shark of the beauty industry announced that she would like to start the production of her own line as soon as possible. It is expected to be presented exclusively in some department store chain, though no more details about it have been reported yet.
It is planned that the new cosmetic line will be released in a few months. The actress explains her desire to start her own business saying that she only does what she really likes. She is so happy now because she is going to be involved in something which she has always been really interested in.
Well, let's look forward to the incredible transformation of the actress!