Once Christian Dior used to arrange sumptuous balls and, following the tradition, the Dior company invites us to plunge into the luxury and the magic of the evening ball holiday together with their limited edition collection.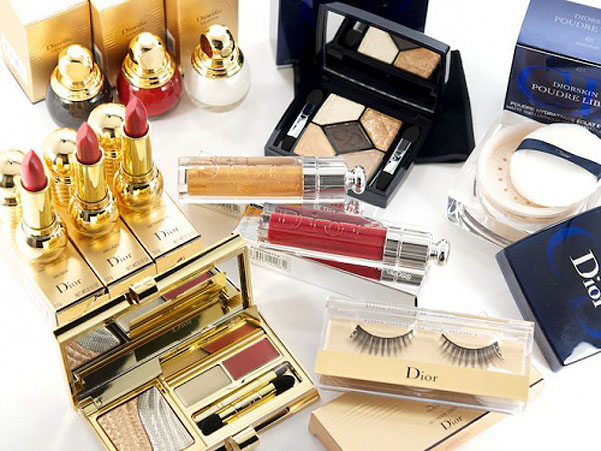 In the collection, you can find everything to make your holiday makeup look flawless. Carnet de Bal makeup palette was created in order to make your eyes shine. In addition to the two eye shadows of silver and gold metallic colors, the palette includes two shadows of lip gloss and a black eye liner. Having this mosaic in your makeup collection is a pleasure!
The new colors of 5 Couleurs shadows were presented in two options of brown-bronze-gold colors (Night Golds 524 and Fairy Golds 764 shades). These shades are very practical, they can be used not only during the festive night, but also in the daily makeup.
The Poudre Or powder should be applied not only on the face, but also on the shoulders and the chest area to give the skin a soft glow.
False eyelashes in two versions with gold and silver Swarovski sequins, as well as gold Diorshow Liner Waterproof are the products not to everyone's taste.
Diorific lipsticks, presented in this collection, come in bronze, red and coral shades, each of which is rich and luxurious! Lip gloss can be applied both over the lipstick and independently. There are two lip glosses presented this year.