Summer is the best time to be bright, so do not be afraid to experiment with color! It has been decided by the Dior fashion house: its new Croisette collection is dedicated to the Mediterranean, and there is no place for modesty and uniformity in it.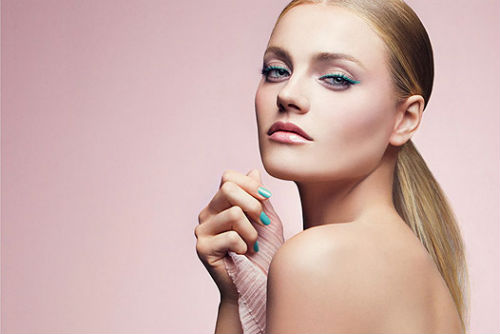 A broad line of eye makeup is represented by the two five-color palettes 5 Couleurs Croisette Edition: the warm (Aurora) and the cold (Swimming Pool) palette; Dior Couleur Eye Gloss gel shadows with the cooling effect in four shades (Seashell, Sunset, Azur and Tan), as well as the turquoise water-resistant Diorshow Waterproof Liner.

Makeup for lips promises to be no less juicy thanks to the three shades (Crystal, Crystal Pink and Crystal Coral) of the gentle glossy lip balm Addict Lip Balm, the three shades (Palace, Casual Gold and Jet Set) of the cream Addict Lipstick and four Addict Ultra Gloss shades (Sunrise Gold, Brown Panama, Pink Croisette, and Orange Pareo) for lips.

The fresh and tanned face will be taken care of by the six colors (Honey, Amber, Cinnamon, Spicy, Toffee and Sienna) of the bronzer with a very light texture Nude Glow Sun Powder, as well as the powder-highlighter Enhancing Healthy Glow Powder in four colors – Aurora, Sunlight, Zenith, and Sunset. A true finding of the collection is a compact brush Dior Nude Tan Brush.