Are you dreaming of lipstick the color of the soles on your favorite "louboutins"? It is likely that soon your dreams will come true: Christian Louboutin said that he was going to launch his own collection of makeup and promised that it would be "unexpected and unusual."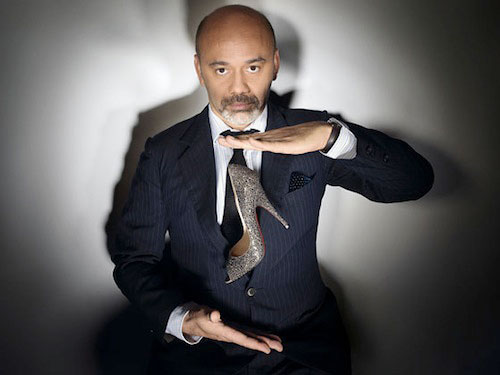 Stars' (and not only) favorite designer acknowledges that he was inspired by Nefertiti's bust, which he saw in a museum in Berlin. He said it was the most beautiful thing he had ever seen. He just stood in front of a bust for an hour or so. The designer admitted that Nefertiti was the embodiment of beauty, exactly as his makeup collection was going to be.
The shoemaker, who painted the sole of his very first pair of shoes with scarlet nail polish, does not hurry to disclose any more details. He only intriguingly keeps silent and smiles in anticipation of the would-be popularity of his blush, eye shadow, and mascara.
The products will appear on shelves only in late 2013, but we cannot wait already!