Many people are looking forward to the birth of the royal baby. It is still unknown whom the most famous pregnant woman on the planet, the Duchess of Cambridge, will give birth to – a boy or a girl. Well, the main problems with toxemia are over, and now we can think of the way to welcome the royal heir.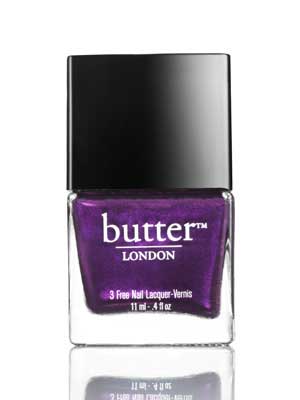 The British Butter London brand has prepared a special welcome for the newborn. It has released a special edition nail polish called Pitter Patter, dedicated to the future Kate and William's first-born baby.
Royal colors are chosen: aubergine blue metallic. Does this mean that the mystery of the Duchess has been revealed, and she is expecting a boy? Not at all. It's just a very solemn color, as the authors of the project say.
Pitter Patter nail polish by Butter London is already sold on the brand's website for $15.