It's incredibly amazing time when makeup brands are introducing their limited holiday editions. Bourjois has released its gift sets Bourjois Limited Edition Vintage Collection Little Round Pots for New Year.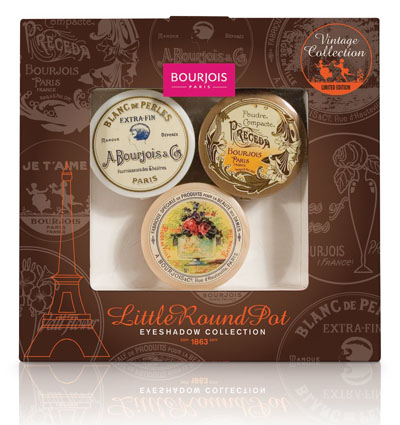 Bourjois makes surprises to those who like extraordinary things, adding New Year gift sets to its vintage collection.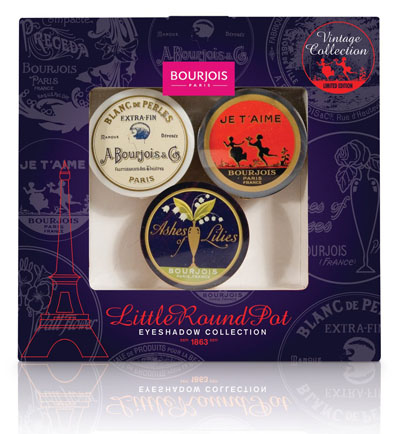 The set includes creatively packaged eyeshadows of three different shades. Each box features engraved design of late nineteenth and early twentieth century.
The gift is unique yet quite affordable with the price tag of about $15.
Source of the images: makeup4all.com.