Summer heat melts asphalt and even your thoughts, not mentioning such a fragile thing like female make-up. Getting paranoid from the need of taking out the mirror every half an hour? Constantly having a bag full of make-up products with you? So, it is time to give up your year-round make-up habits in favor of simple summer make-up tricks. Believe me: this is no big deal, and the skin will soon please you with a much more radiant look. Even if you are not on a vacation.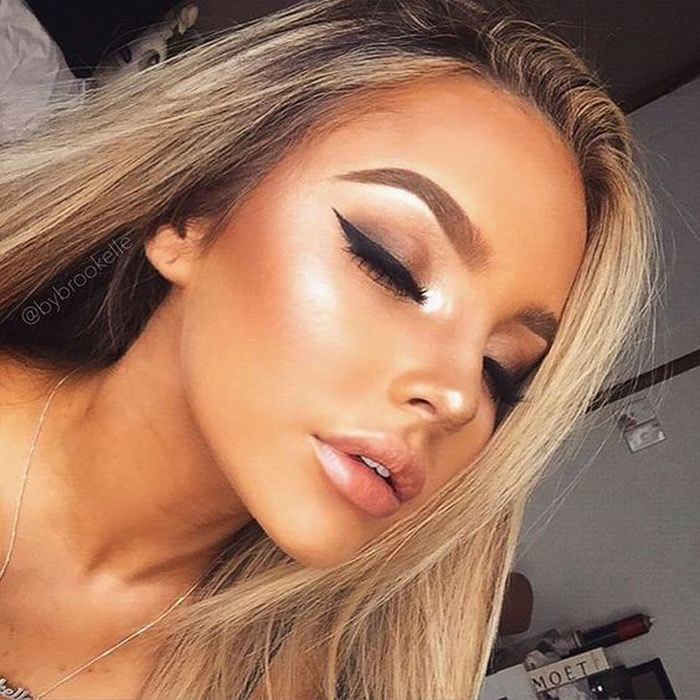 The key rule of summer make-up: less is better. Give your skin a break from the heavy "inter-season" powders, foundations and other products with oily texture. Besides, the morning make-up will take much less time, if you keep to the 9 simple summer rules.
1. Avoid dense foundation
In summer, makeup artists recommend concealing only certain imperfections with a corrector, leaving the face "naked." Any oily or dense product coupled with excessive sweating and skin secretion inevitably leads to pore clogging. Acne is uncomfortable regardless of the season. If you absolutely cannot do without a foundation, choose mineral powders or the light and trendy CC-creams that moisturize the skin and align its tone.
2. Use a primer
Cannot give up thorough makeup in the summer? Then use a primer or base. After all, any product leaves your beautiful face when you are sweating. Primer prolongs the life of your make-up in all kinds of weather: that is why it is a must-have of all the TV stars who spend hours working in the hot spotlight. For summer, choose a base with SPF 15 or higher.
3. Replace the sponge with a brush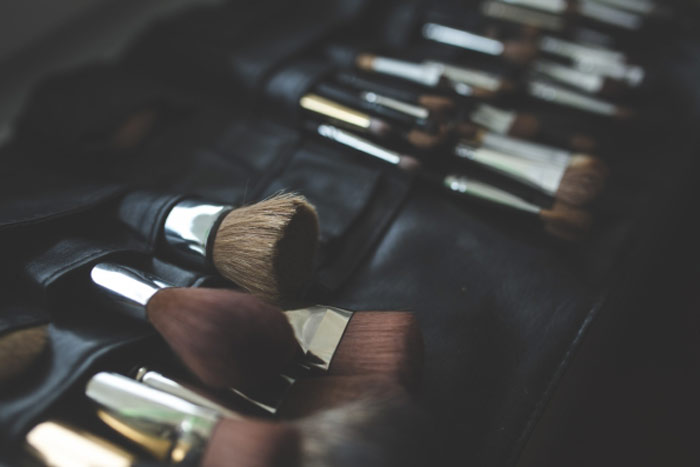 Women with a greasy skin type cannot give up powder even in summer. But they forget a small detail: in summer, your face skin sweats releasing oxygen. When the powder pigments are mixed with oxygen, oxidation occurs. It sounds complicated, but the result is simple and clearly visible: the powder gets darker. And after half an hour or more, it becomes very different from the original shade and your neck color. The solution is to give up the sponge and apply the powder with a brush, which will provide a thinner layer. Plus, it is easier to clean brushes and wash away all the bacteria accumulated.
4. Give up the liquid eyeliner or a dense pencil
If you do not want to have "panda eyes", choose a pencil with a dry and hard texture in the hottest months. To add color intensity and fix the eye line, apply the eyeshadow with a brush or an applicator on top.
5. Monochrome
Classic triple-color "smokey eyes" or a rainbow of ten colors looks good in Instagram, not in the summer heat. Do you want to focus on the eyes? Use only one juicy eye shadow color or make bright eye lines following rule 4.
6. Accent on the lips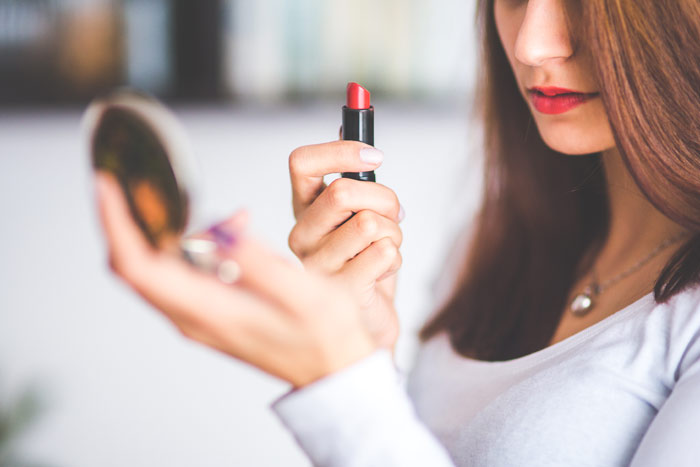 Summer is time of juicy fruit and juicy lipsticks. Do not deny yourself the pleasure of trying the whole range of pink, red or even orange tints in search of your ideal color. Bright lips make your image fresh, at the same time allowing you not to bother with eye make-up.
7. Less gloss
We believe that many readers find lip gloss a summer alternative to lipstick. We thought so too, until we asked cosmetologists. It turns out that lip gloss attracts hot sun rays, and in some cases can lead to burns. Yes, you can even burn your lips. In search of a light coating and fresh summer make-up, artists advise paying attention to tinted balms with sunscreen. Or the trendy Korean pigments – tints.
8. Bronzer instead of blush
It is the easiest way to look a little more fresh and tanned, and at the same time emphasize the cheekbones. If you hesitated to use bronzer powder in winter because of skin pallor, try it in summer – the best time to experiment.
9. Wear a hat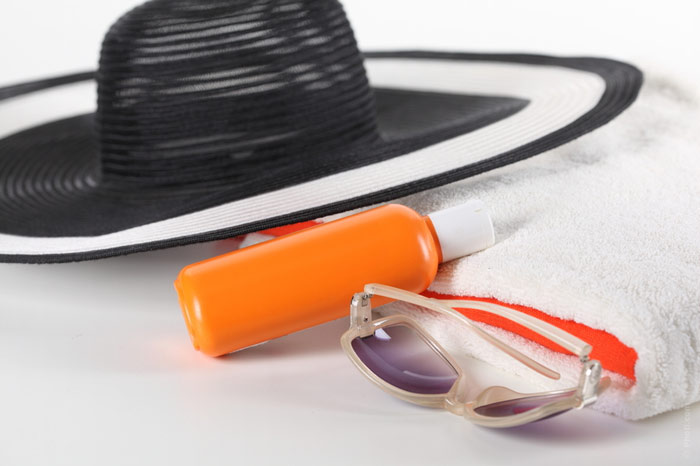 This not only adds +10 to your sweetness and +15 to your mystery, but also protects your skin and make-up no worse than the primer from paragraph 1.