We have many ways to draw men's attention: successful makeup, nice hair… But for some reason, ladies' things sometimes fail to work. It turns out that some of the fashion trends just scare men. So, what should we avoid doing when going on a date?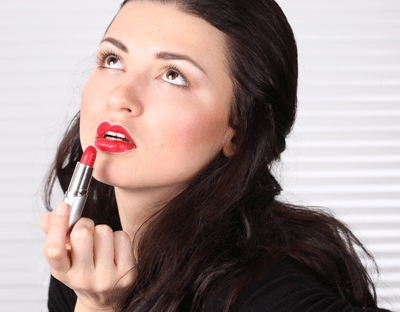 1. Wild Hair
The hair, which looks as if you are just out of bed is the trend of the season. This is the way Rosie Huntington-Whiteley and Jennifer Aniston appear in the street, and Kristen Stewart even visits public events with such hair.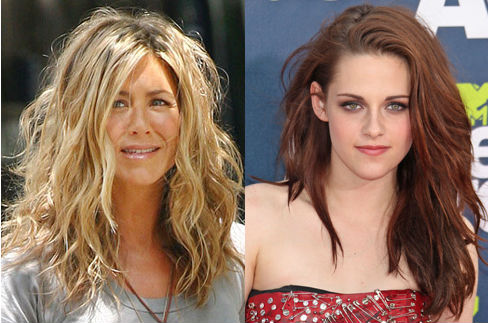 In our opinion, this hairstyle looks sexy and rids us of the necessity to make daily styling. Although many will need to spend a lot of time dishevelling the locks to create this image. Still, many men cannot appreciate our work: they just believe that girls look sloppy with such a hairstyle.
2. Dark Blue Eyeshadow and Smokey Eyes
Blue eye shadows are extremely fashionable. Not only men, but we ourselves sometimes get startled, looking at this beauty, for example, when Katy Perry applies them.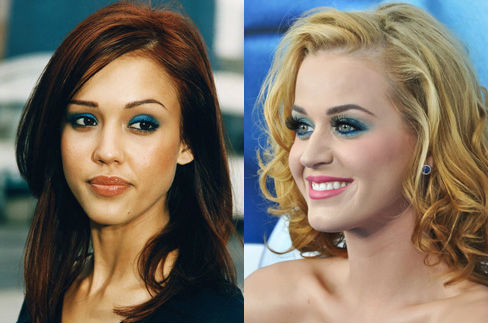 Blue shades can be used skilfully, as in the case with Jessisa Alba. For example, they can help to create the makeup in the style of smoky eyes, since the blue color has become one of the most popular ones in the fall season.
3. Fake Eyelashes
False eyelashes are a great way to transform your appearance. Kim Kardashian and Katy Perry use them. However, the most important thing in this case is not to go too far with them. Like everything artificial (especially push up bras), false eyelashes irritate men. Looking at these miracles, they are overwhelmed with fear literally at the physical level. Once you build something like this on your eyelashes, you can be sure that a man will quickly escape.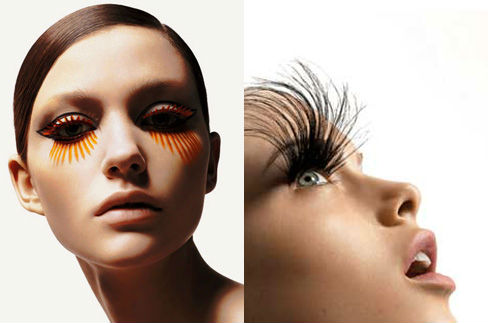 4. Thick Brows
Thick eyebrows like those of Natalia Vodianova and many models are a sign of sexuality this season. But only artists see this as something beautiful. Most of the men say they do not care how the woman looks like until she becomes similar to them. Draw conclusions.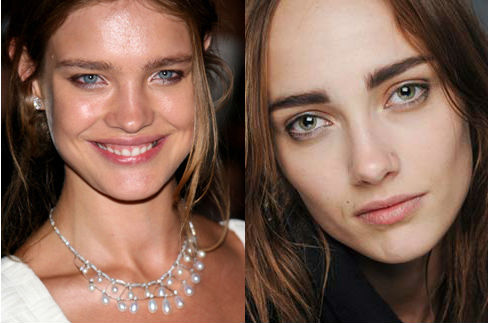 5. Women Wearing Red Lipstick
Strange but true: most men hate it when a girl wears red lipstick. It turns out that the color reminds them… of their own mother, and this association is a serious problem on the way to the first kiss.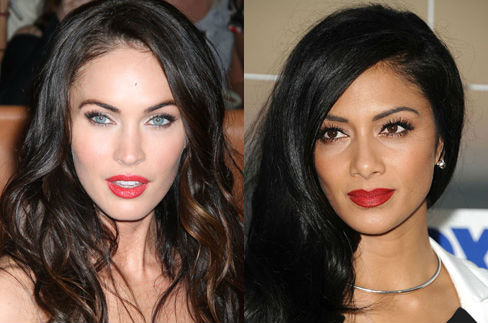 But do not go deep into this question since another huge group of men like red lipstick very much. It really looks sexy. It is not accidentally that it is preferred by most famous beauties like Megan Fox, Nicole Scherzinger, Drew Barrymore, Angelina Jolie, Rosie Huntington-Whiteley and others.
6. Men Hate Lip Gloss with a Wet Effect
Kim Kardashian and Ashlee Simpson prefer lip gloss with the effect of wet lips. Indeed, it looks beautiful. Let us be honest, we also sometimes find this beauty not very nice. It is hardly pleasant, when dust clings to lips, and hair always sticks to them. The radiant appearance of our lips makes men lose their desire to kiss them… alas.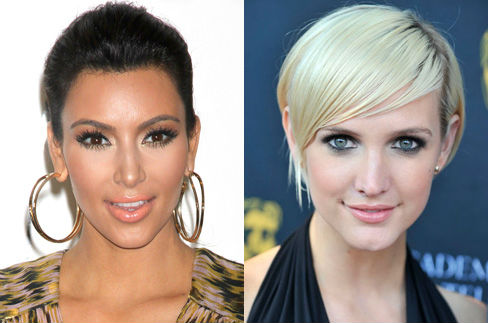 However, transparent lip gloss is perfect for the makeup in the style of smoky eyes. Though it can be replaced by Nude lipstick or even a lip balm. It will look great!
7. Women Wearing Short Haircuts
There is no doubt that Emma Watson's and Michelle Williams' haircuts are adorable. Michelle herself has recently said that her deceased friend Heath Ledger was "a straightforward man who never liked short hair." Indeed, we must admit that not all men find such haircuts sexy and feminine.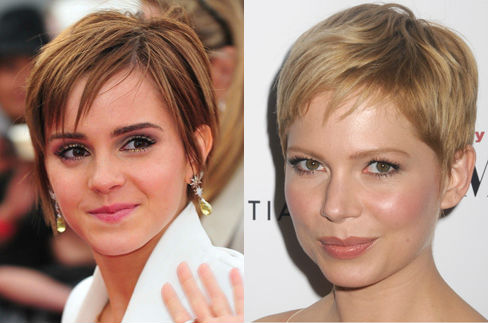 8. Acrylic Nails
Acrylic nails, crazy manicure… for most men it is a real reason to get scared, or at least to doubt the girl's adequacy. What do you think about while looking at Rihanna's and Lady Gaga's manicure (on the photos)?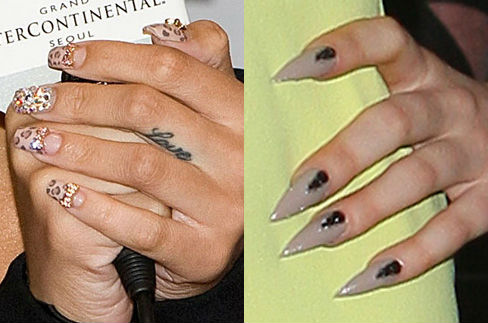 Dear readers of Geniusbeauty.com, try to know when to stop when you are once again venturing to undergo some beauty procedure (e.g., acrylic nails) or selecting the color of eye shadows and lipsticks. Then a man, whom you want to win, will appreciate your efforts.