Morning can be a little…meh. After all, what's the rush to sit in rush hour traffic? Between finding the perfect outfit, applying flawless makeup and making yourself breakfast, there's a lot to do. Instead of waking up at the crack of dawn to get it all done, try these simple steps to shorten your morning routine. After all, spending less time getting ready means you can spend more time in bed.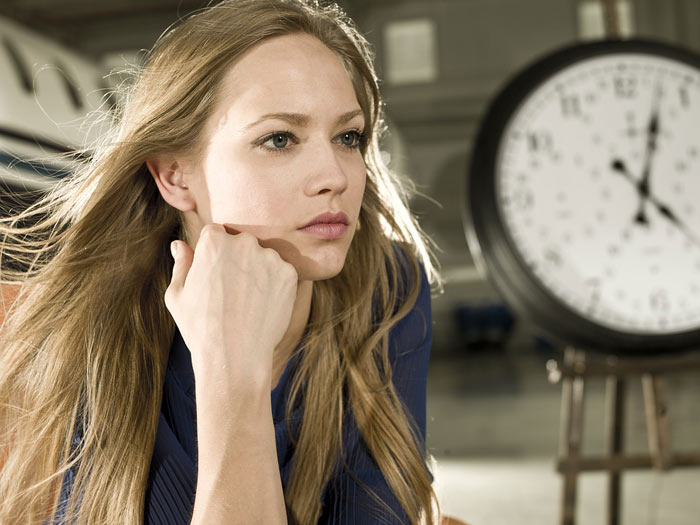 1. Shower at Night
Often the biggest morning time-suck can be your shower. I know you like to practice your singing skills in there and would never want to cut your personal concert short. So, give showering at night a try. It's a great way to unwind away from the screens that might otherwise suck you in. Simply squeezing showers into your bedtime routine can give you a little more beauty sleep. Plus, it'll keep those sheets nice and clean.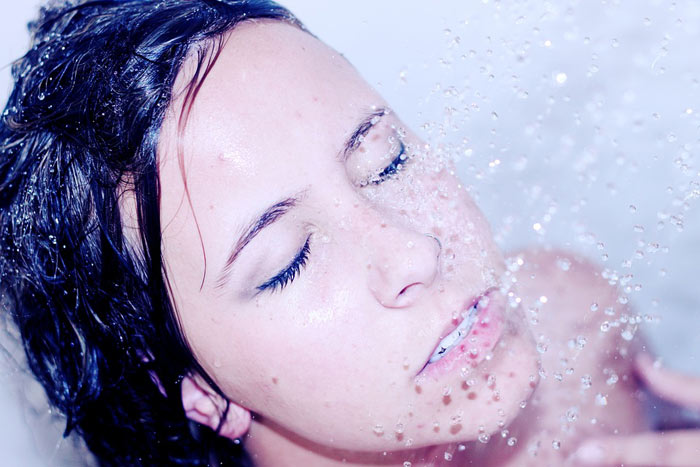 2. Do your hair, then sleep on it!
You can get more done than you think the night before. After you opt for a nighttime shower, try doing your hair too. After all, going to bed with wet locks is a surefire way to get some interesting bed head when you wake up. Now, you may think sleeping will ruin your flawless do but it often leads to a more relaxed, natural look. Whether you opt to straighten, curl or braid, dealing with your hair the night before can shave a good half hour off your morning routine.
3. Stay Organized
Sometimes the littlest things can take the most time. When you can't find your makeup essentials, the 30 seconds spent looking here and there can really add up. Avoid this by making your everyday cosmetics extra accessible. Try a cute countertop organizer to keep everything you need on hand and avoid flipping that medicine cabinet open and closed a thousand times.
4. Minimize Your Makeup
Speaking of staying organized, paring down what you use to pamper yourself can help streamline your routine. Skip the smoky eye and just stick to the essentials. Look 2-in-1 products like a tinted face moisturizer to shorten your makeup routine. Save the eyeshadow and highlighter for special occasions and figure out what you use every day, like mascara, a good brow pencil, and concealer.
5. Try tinting!
If you really want to pare down your pampering consider a more permanent alternative—lash and brow tinting. Sounds scary, yes, but with the help of a trained professional, tinting can give you perfectly shaped brows and fuller looking lashes! Just imagine not having to struggle with clumpy mascara every morning. For ladies with fuller brows who may not need that extra fullness, try keeping your threading or waxing on schedule to avoid extra plucking in the morning.
6. Keep Q-Tips at Your Fingertips
Even after thousands of mornings to practice your mascara and eyeliner, it's easy to make mistakes. Don't let a little smudge stress you out, keep a q-tip on hand for quick fixes to avoid starting from scratch.
7. Make a Morning Soundtrack
It may sound a little counterintuitive, but sometimes the best way to speed up your routine is to not rush. When you feel like a countdown clock is looming over your shoulder, you often make more mistakes. Instead, make a killer soundtrack to kick-start your morning. See how much you can get done in the span of a song and you could have an even more productive those three and a half minutes. Just promise you won't get distracted singing into your hairbrush…
The key to speeding up your morning beauty routine is simplifying. If you're looking to rock a killer new outfit combination or hairstyle, try it out at night first so you're not stuck scrambling in the morning. Following these simple steps just might let you press snooze one – or five – more times.