Which way of varnishing your nails will be fashionable this spring, and which nail polish should you pay special attention to? Nail design experts have offered a variety of interesting and original trends that will appeal to women of different professions, physique and views on fashion.
Black-and-white minimalism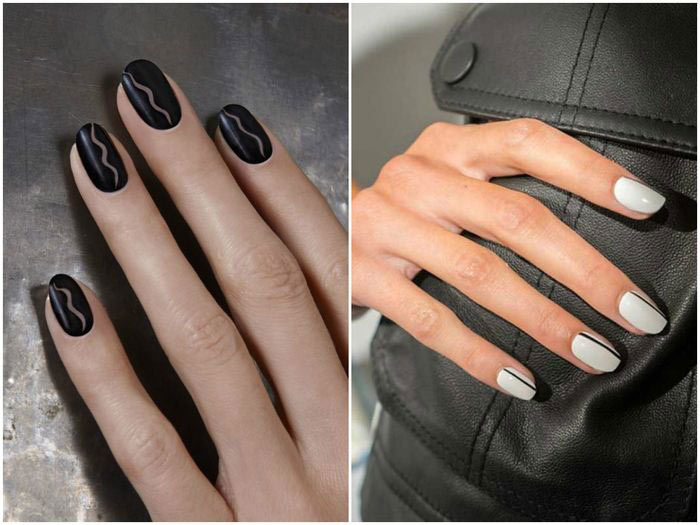 Stylists confess that they are bored to death with flashy floral trends and all kinds of voluminous decorations. Even geometric patterns that were popular last season have come out of fashion. Now everything is quite simple. Monotonous manicure with very thin minimalist stripes or waves (1-3 per nail) is fashionable. It is quite a democratic option for business ladies, office workers and fans of minimalism.
French manicure in a new way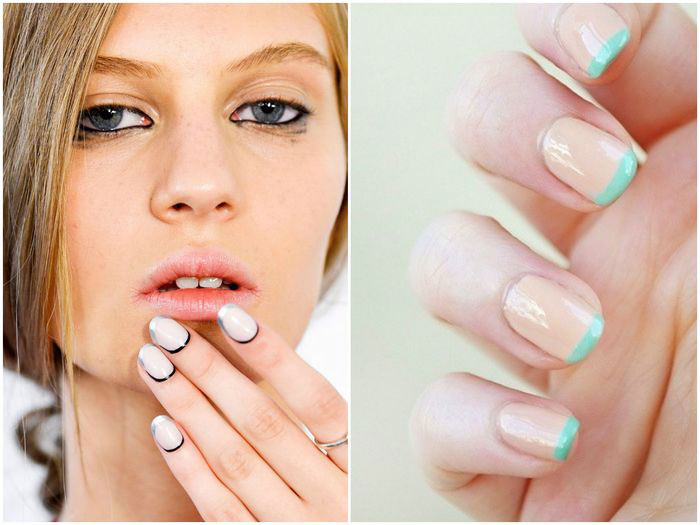 French manicure has remained on the pedestal of popularity for many years in a row, but in recent seasons it has undergone significant changes. This spring, French manicure comes in completely unusual colors. The tips of the nails are expected to be bright – green, yellow, orange, turquoise. The nail lunula can also be colored differently.
Matte calmness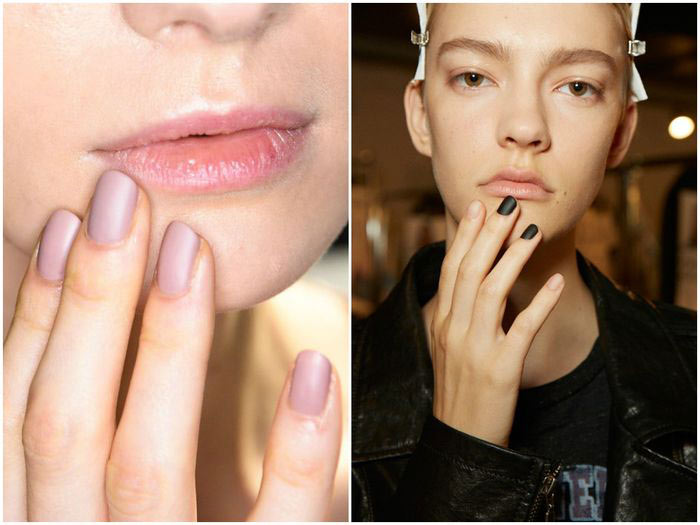 Matte nail polish was incredibly popular in 2014, and then it was forgotten about. In the spring of 2016, it is back in vogue. If to talk about matte nail polishes exclusively, charcoal and beige shades will be relevant. They complement any style and image perfectly well – from business to sports.
Captivated by bright colors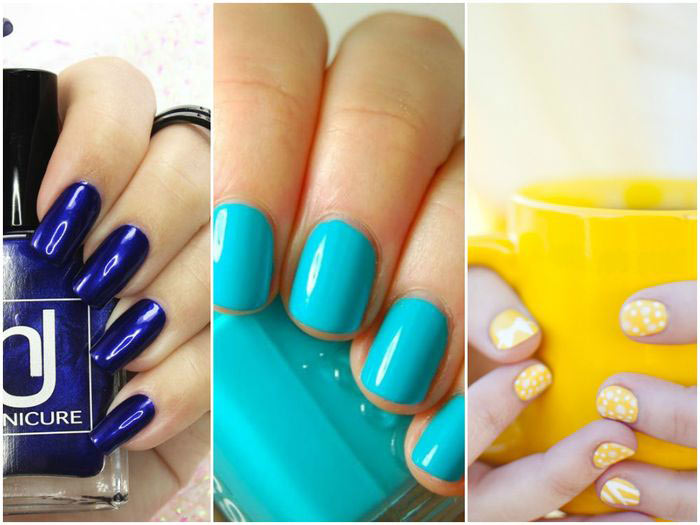 This spring, every self-respecting fashionista should have intense blue, refreshing turquoise and sunny yellow nail polishes in her makeup bag. They are recognized among the most fashionable and actual colors this season. It is desirable that the blue color should have a beautiful metallic sheen.
Gentle shimmer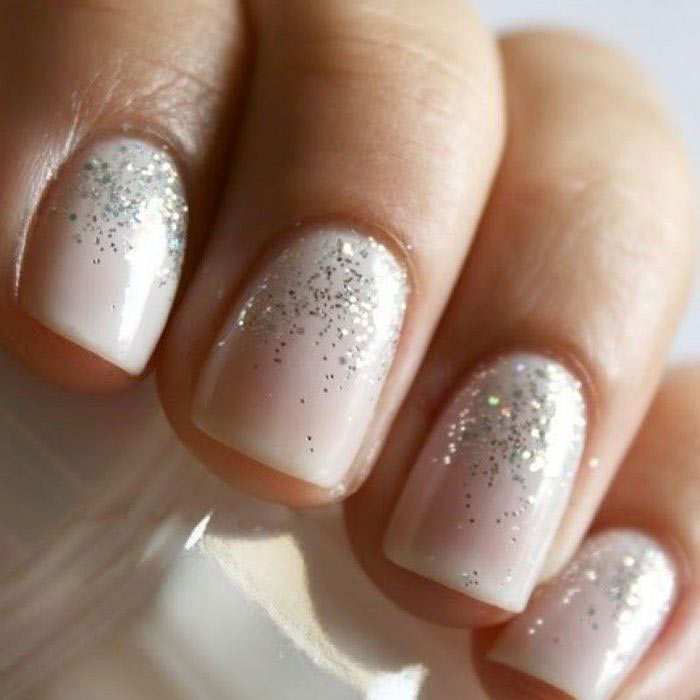 Nude shades have moved to the background, but they still remain for this season. They will be complemented with glitter and shimmer. It is recommended to apply sequins from the middle of the nail and cover the lunula to get a pleasant and gentle shimmer. This manicure is ideal for modest and romantic girls.