Beautiful and unusual manicure can easily emphasize good taste making the image memorable and interesting. Summer is a great time to experiment, to try new unusual images, combine shades and search for creative looks. We picked up some great ideas for summer manicure that will please every girl!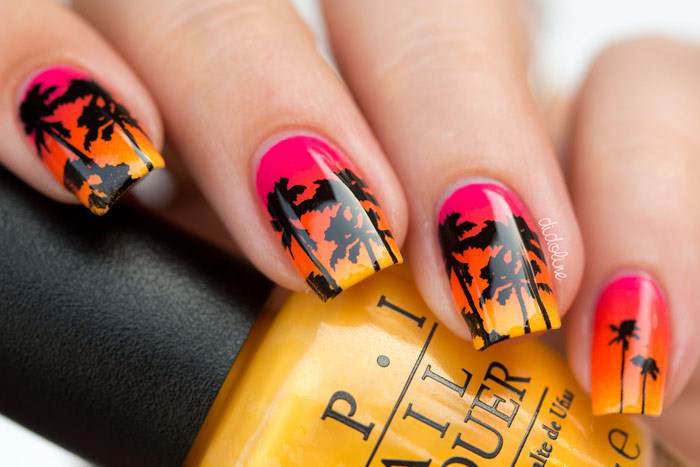 Colored foil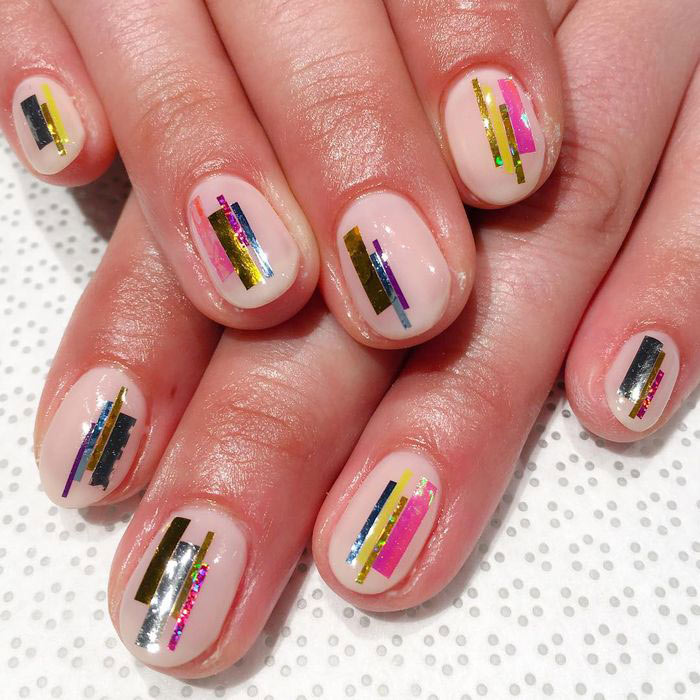 Metal-decor manicure is in trend this year. You can easily create it with thin colored foil. You can use special sliders or apply thin strips of decorative foil onto a neutral-color base.
Lovely daisies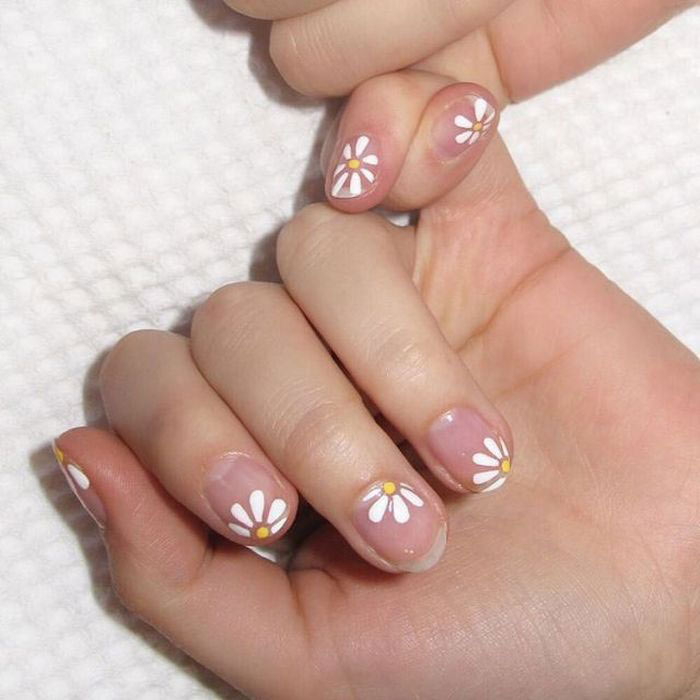 Minimalist lovers and office workers will definitely like this manicure. It is very "summerlike" and atmospheric, immediately sets a certain mood, without looking tacky. To create it, you need a transparent or pastel base, a white and a yellow nail polish (or acrylic paint) and a fixer.
Watermelon colors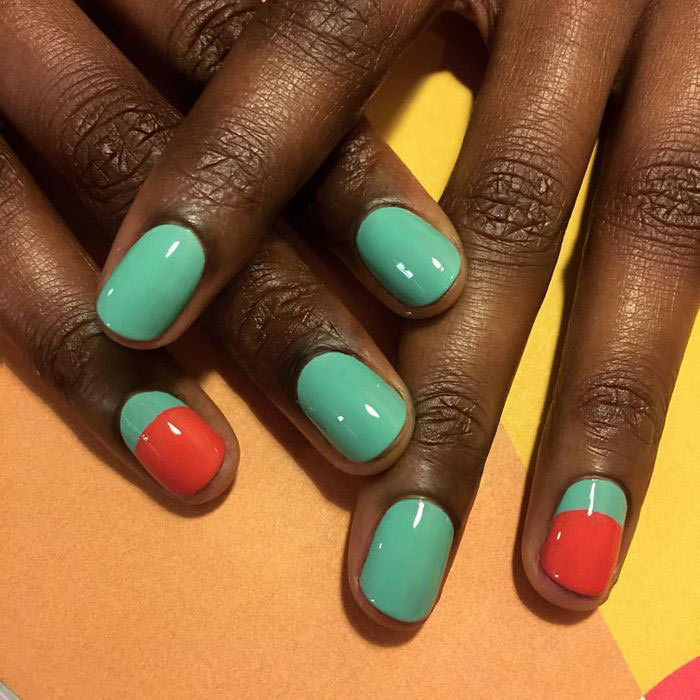 This manicure has no obvious hints of watermelon, but some accents are still present. For example, the combination of beautiful and unusual tones, as well as painting the nail moon in the corresponding color. It looks outside the box and attractive!
Black + Gold
Black nail polish always attracts attention; it looks great on short nails. You can decorate it with thin gold stripes so that it will not look boring or monotonous. Foil or gold nail polish will also be useful.
Shining French manicure
French manicure has already become classic and won the hearts of many fashionistas around the world. It is considered universal, suitable for any occasion and everyday wear. In summer, it is advised to make it complicated and varied – for example, cover it with glitter nail polish.
Marshmallow nails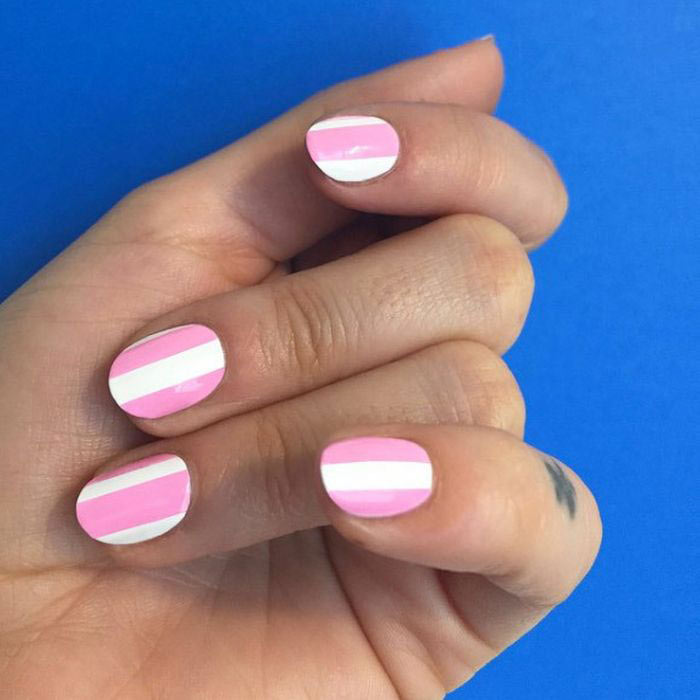 Which girl does not like marshmallows? It even inspires manicure ideas! Creating marshmallow nails is not difficult: you need white & pink nail polish with a dense coating.
Summer play
Bright manicure is classic for summer, neon colors being at the peak of the popularity this season. Yellow, orange, green, red, pink – when they blend together, it creates a real manicure explosion. It is worth trying at least once in a summer!