This the season to be festive, and you could be especially festive this year with your makeup look. The holidays are a perfect time to create a unique look for the workplace and for holiday events you attend. Add some shimmer, shine, face color, and matte makeup to your holiday makeup look for a sophisticated and festive appearance. Your makeup will make you fit into the holiday spirit.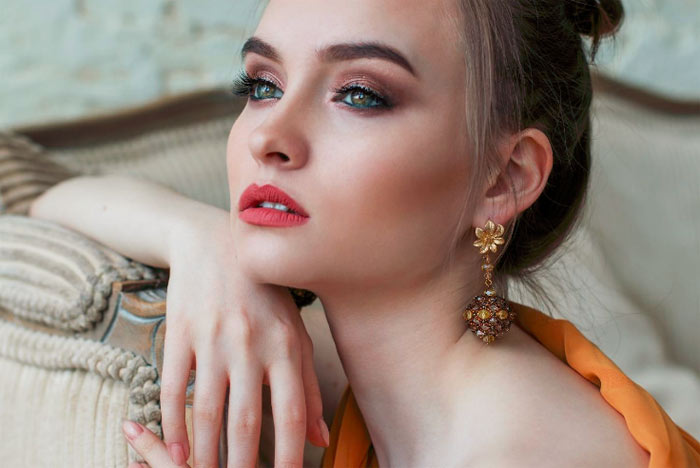 Shimmer Eyeshadow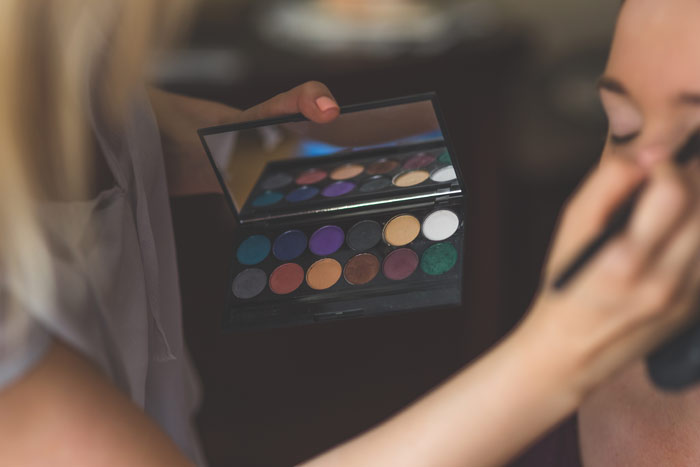 Shimmery eyeshadow is always popular during the holidays. The signature shimmery holiday eyeshadow hues for this year are grey, gold, purple, and green. The eyeshadow is perfect for a strong and shimmery look. All of these eyeshadow colors are suitable for people of various tones.
There is a certain trick to using bold shimmery eyeshadow. Make sure to keep the makeup contained onto the eyelid and the eyelid crease. Don't allow the shimmer to go any higher than your eyelid crease. Otherwise, you will have a messy 1980s eye look going on. You don't want a messy eye look. Clean eyeshadow applications the typical makeup look of the present day. Apply the grey shimmer eyeshadow into the crease of your eyelid with a flat eyeshadow brush. Apply the gold, purple, or green shimmer eyeshadow onto your eyelid with a small eyeshadow brush. Using eyeshadow brushes will assist you with keeping your eyeshadow application clean.
Finish off the eye makeup look with a lengthening mascara. Sweep an elegant line of black liquid eyeliner or gel liner ala Angelina Jolie's cat eye to complete your eye makeup look.
Matte Lip Color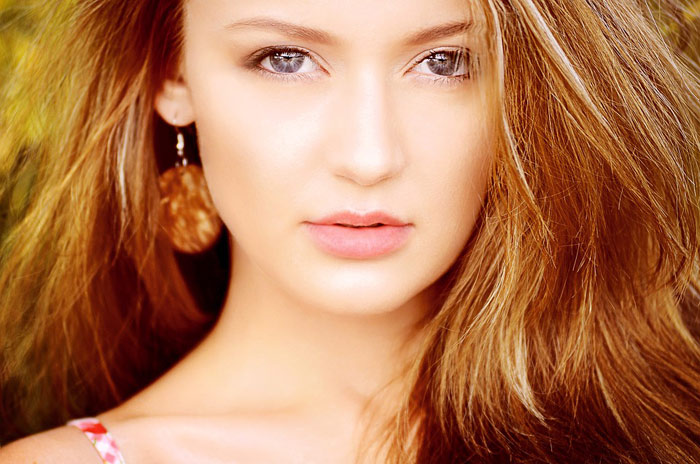 Matte lip colors are on trend right now. Brown and red matte lip colors are some of the more on-trend colors for the festive season. Chocolate brown lip colors offer a distinct lip look or a more neutral look on your lips. A bright or wine red is a bright pop of color to allow you to have a more noticeable pout that matches the festive green and red colors of the holiday season.
To make the matte lip color trend work out for you, assemble the right lip care and lip color products. You should prep your lips first of all with a lip balm. The lips should be satisfactorily moisturized and exfoliated before a lip color is added to them. Make sure to have a lip liner that matches your brown lip color or red lip color. Apply it to the perimeter of your lips. Last, of all apply the lip color onto your mouth. Evenly distribute it all over your lips carefully.
You should be sure to select a long-lasting matte lipstick that will hold up no matter how many hot chocolates, coffees, wine, and apple ciders you may drink during the holidays.
Warm and Toasty Face Colors
Rosy or warm blush or face illuminator will give your cheeks a healthy glow. A rosy blush for lighter toned skins or plum blush for darker tones will do well at keeping cheeks warm in appearance. The blushes are perfect for keeping skin tones refreshingly full of warmth and good cheer to go along with the good cheer of the holiday season. Another option that would work well for the holiday season would be using a good face illuminator product. A facial illuminator product with plenty of shimmer and gold tones is perfect for the holidays.
To apply a holiday blush, it is helpful to select a nice fluffy blush brush. Dab the blush with your brush lightly. Carefully apply the blush onto the apples of your cheeks with upward stroke movements. To apply a face illuminator or highlighter, use a flat fan brush or your fingers. Carefully apply the highlighter where you would like. Your cheekbones are a perfect spot to apply some highlighter.
These three-holiday trends will help you to achieve the right makeup look for the season. The shimmer eyeshadow, the matte lipstick, and the shimmery face highlighter and blush are perfect for a holiday trendy makeup look. The makeup products will keep you in the festive spirit all throughout the months of the major holiday season. May your days be merry and bright, and may your makeup also be merry and bright.
About the Author
Mike Jones became interested in skincare shortly after discovering its anti-aging benefits. He decided to start a website, Sound Body Life, to write about how to choose the right products for your hair and skin type, their special needs, and about a healthier lifestyle in general. For more of Mike's work, check his Twitter.