Men prefer natural look in everything; that is why they are so fond of girls with a light, natural makeup. We'll show you how to apply a nude makeup and look stunning at the same time.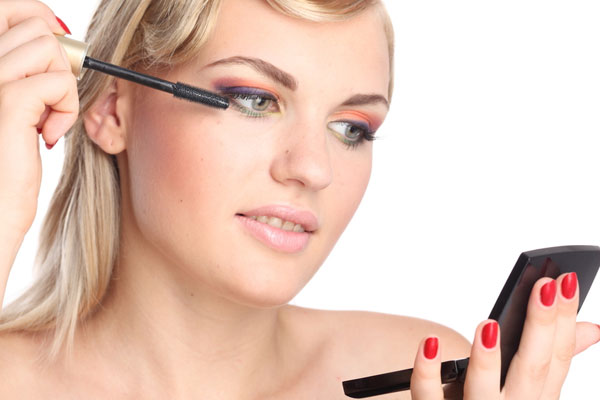 Your face will look more expressive, if you put a little highlighter under the eyebrows, on the cheeks and under the eyes.

Instead of a toner, use a light fluid foundation. Apply it using two brushes. With the help of one brush, thoroughly shade it across your face; with the second one, take off the excess foundation.

Pick a lipstick to match your natural lip color. Apply the product with a brush or your finger.

Rather than rubbing the cream into your skin, apply it with light pressing movements performing a face massage. This will improve blood flow to the skin and will help to fill small wrinkles with cream.

The lighter your skin is, the lighter your blush should be. Pink shades suit porcelain skin, peach ones are good for light skin, and golden tones will look best on dark skin. Pay attention to the texture. Creamy blush will look more natural on your cheeks. Apply it with a brush to the apples of the cheeks and shade carefully towards the temples.

Use eye drops before applying make-up – you'll get rid of redness and fatigue.

Shiny beige eye shadow on the upper and lower eyelids will make your look more expressive. Apply a little white eyeshadow at the corners of the eyes.

A flesh-tone pencil with light reflecting particles, applied on the inner corners of the eyes and above the lower lashes, will add brightness to your look.

Brown mascara will remain invisible even if you apply it in two layers. A slightly shimmering flesh-tone eye shadow will help "open" the eyes.

Brush your eyebrows up towards the temples to create the visual effect of "face lifting".