We often borrow things from men: tuxedo, bow tie, jacket, oxford shoes, tie… That's why it is not surprising that women's clothing gradually ceased to be exclusively for women.
We have already "shared" heels (and even studs and platform), floral print, pareos… And one more thing.
This idea belongs to a London designer Astrid Andersen. It was demonstrated at the menswear fashion show Spring/Summer 2014.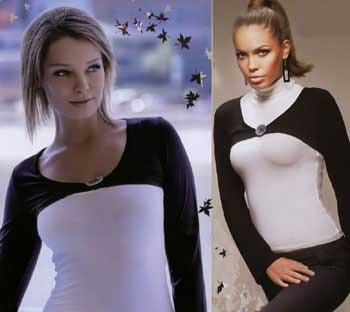 The thing resembles a bolero or a backless long-sleeved knitted jacket.