If you ask a gambler how to win, he or she will give you lots of tips. However, in fact, a casino is not intended for the clients to earn, just to entertain them and to take some "extra money" from them. However, there are still a few facts that you should know in order not to lose all your savings when you cross the threshold of the casino.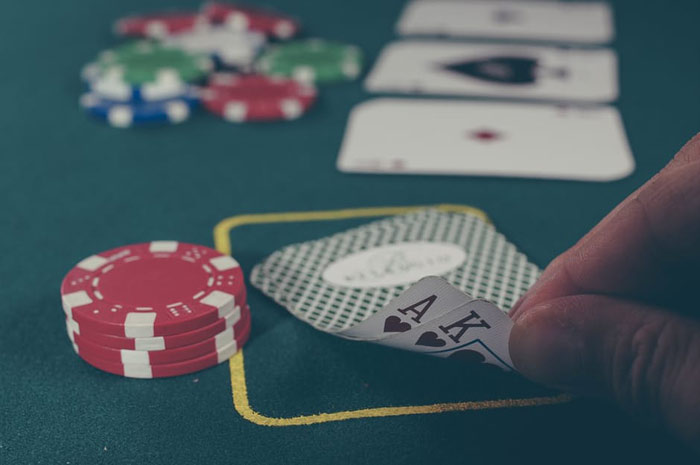 1. Casino always wins
"The gambling house always wins" is an axiom. However, some games give you more chances to win than others. Such games as three-card poker, Caribbean poker and Double exposure can have large payoffs, but they have a greater risk of big losses for players.
2. The client is being watched
There are cameras monitoring the clients' every step in the casino. This is done for security purposes and also for watching scammers that can make profit of common players. Accordingly, a client's attempts to cheat will be stopped at once.
3. Washing your hands after chips
You should always wash your hands after chips. It is hard even to imagine how many people took them in their hands and how many microbes there are on them.
4. Adult entertainments
Almost any casino has paid adult entertainment options. Although this is illegal, guards turn a blind eye to them. The only condition is that the process of passing the money, as well as the services themselves, should go on behind the cameras.
5. Baccarat
Baccarat is a good board game for beginners because it does not require any special skills. Many casinos have mini-baccarat tables with a minimum bet of $5. Moreover, this game has the biggest chances of winning at least something.
6. Suicide in casinos
People commit suicide in casinos more often than anyone can even imagine. Of course, administration tries to conceal such cases as thoroughly as possible.
7. No-pocket clothes
The dealer usually wears a pocketless uniform given by the casino, so he has nothing to hide or steal. The aprons should be tied slightly above the waist, so that the dealer cannot hide anything behind the belt.
8. 40 000 $ per year
An average American gambling addict leaves about $ 40,000 a year at the casino before he or she starts seeking help. But don't forget: the gambling house always wins. Therefore, gambling should be viewed as a waste of money for thrill, not a way to earn a living or to make one's dreams come true.
9. Clocks and windows
There are usually no clocks or windows at the casino. The reason for this is simple —looking at the clock or out of the window, the client may decide that it's time to leave. However, it is not desirable for the casino that they get distracted from the game or leave at all – the longer they stay, the greater sum of money they leave at the gaming table.
10. "Unlucky table"
You should listen to the dealer. If he says that some table is unlucky today, it is really so. The dealer just does not want to hear another portion of criticism from the clients who have lost everything.
11. Blackjack
Blackjack also gives a decent chance to win (basically, the casino provides 1% of the bets for winning), and blackjack is pretty easy to play. If the client is new to casinos and has no idea what to do, he or she should go to the free table (to play only against the dealer, not against other people).
12. Neckline
You should not be distracted by the deep necklines of the girls carrying drinks. Yes, it's hard not to look, or resist taking a cocktail from a charming, scantily dressed girl. However, this is done on purpose, to divert attention and force the customer to spend more on the drinks.
13. The lights of the slot machines
Slot machines are decorated with many lights and glittering details to attract clients. You should keep in mind that the brighter the machine, the more likely it is that the game will be challenging, and payments will be lower. Think if it makes sense to pay extra money to see the bright lights.
14. Counting cards is legal
However, casinos don't expect clients to do this (it is much harder than most people think, and it will take a lot of time to learn this trick). There are about 100 professional card counters worldwide. Although card counting is legal, casinos have the right to prohibit the client to do so. The dealer, as well as the security service, always watches clients.
15. If you have won – LEAVE!!!
You need to leave, if you've received any kind of prize. Every casino knows their chances, and it has long been estimated that, despite all the winning series, the casino will still regain its money and make profit. In the end, "the gambling house always wins" is not just a saying – it is the result of a mathematical calculation.