Vending machines are becoming more and more popular worldwide because buying this way is convenient, fast and often cheaper than at traditional retail outlets. Having noticed the increasing demand for such services, entrepreneurs try to invent new machines, which are able to surprise users. This article runs about the most exciting and unusual vending machines.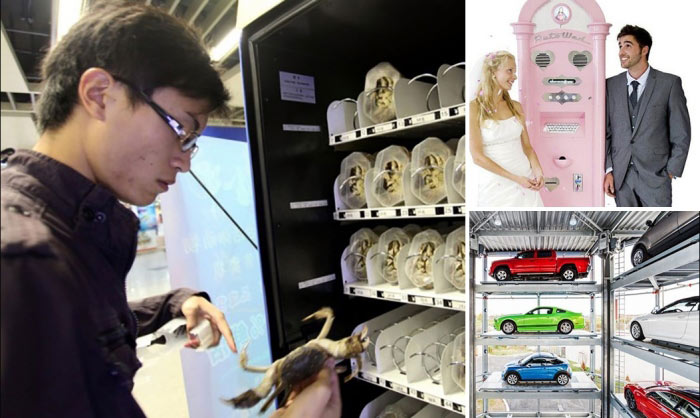 1. Nail art machine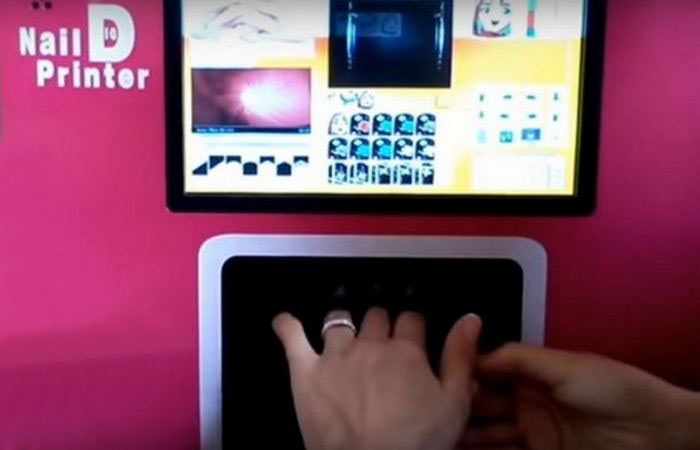 An amazing invention for women is the manicure vending machine that can draw any pattern on women's nails. For this purpose, you need to choose any option of those suggested in the menu and then insert the nail in the slot. For only $1 the machine will quickly apply the desired pattern.
2. Black pot box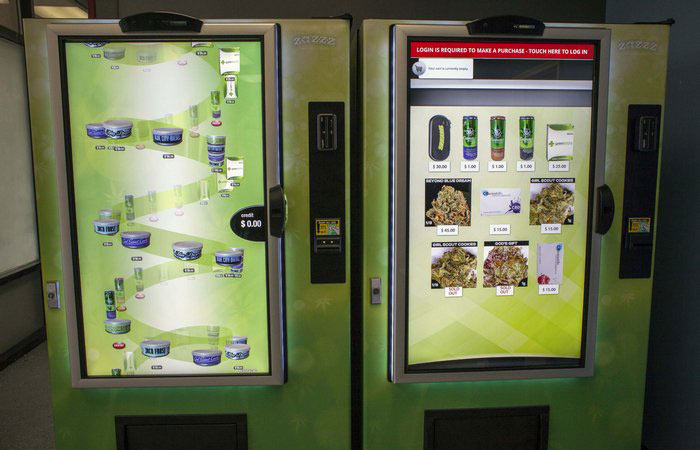 Amid the widespread struggle with marijuana, America gradually comes to a legalization based on the fact that there are categories of people, who have been prescribed the use of marijuana for medical purposes (they are given a special prescription). In Los Angeles, there have already appeared black vending machines (only three items), which allow you to buy cannabis with a permit. A person's identification takes place through fingerprints.
3. Pizza vending machine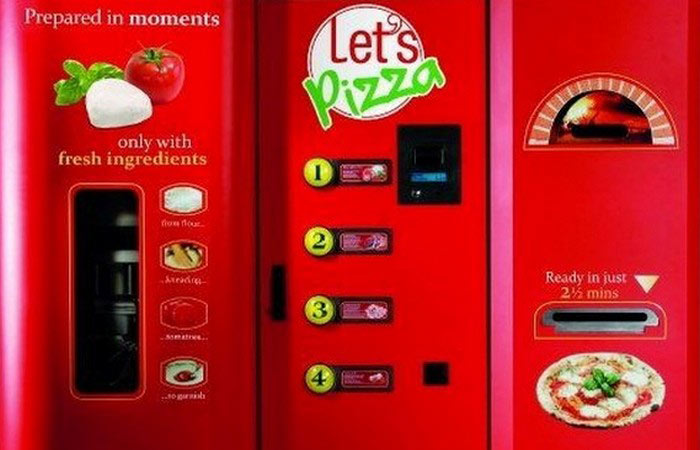 For just $6, this machine produces a 10-inch pizza at any time of day or night. This machine not only kneads the dough and pours sauces over it but also fills the future pizza with the ingredients selected by the user from the menu. Then, the pizza is baked on a special device (in a matter of minutes) and is dispensed to the customer.
4.Live crab vending machine
The Chinese do not consider crabs an exotic product. The demand for them among Chinese consumers is quite high. Special vending machines, installed in many cities of the country, dispense live crabs. Well, rather dormant than alive, at temperature +4,5 ᵒС (like in a refrigerator).
The cost of crabs in these machines varies from 1.5 to 7 dollars apiece. Such machines sell up to 200 crabs daily. If the client receives a dead crab, the machine provides a compensation – three live ones.
5. Umbrella ATM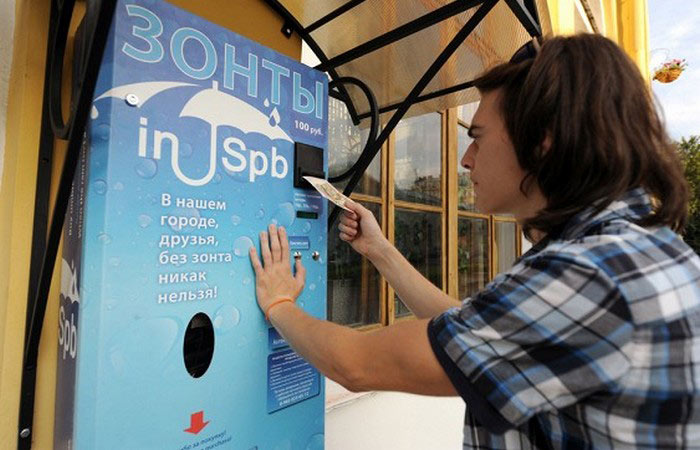 Japanese inventors have invented a machine that sells umbrellas. Such devices are now widely used in Japan and the UK, known for its rainy weather.
6. Library vending machine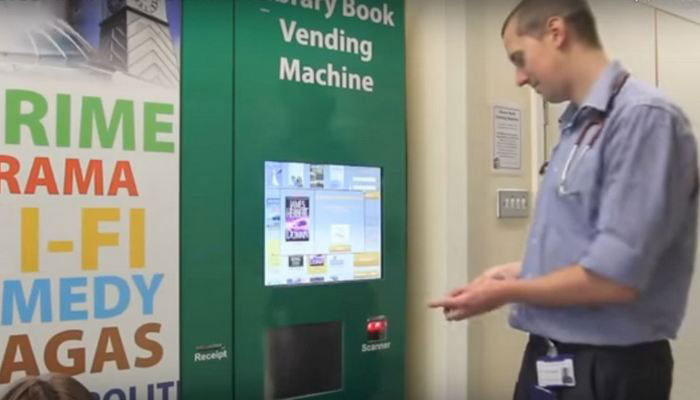 In a Canadian library, there appeared a machine that can dispense books and CDs ordered by the user. In order to use this device, it is enough to draw your reader card with a magnet code closer to the scanning slot. It has an additional device for returning books and CDs.
7. Soccer ball vending machine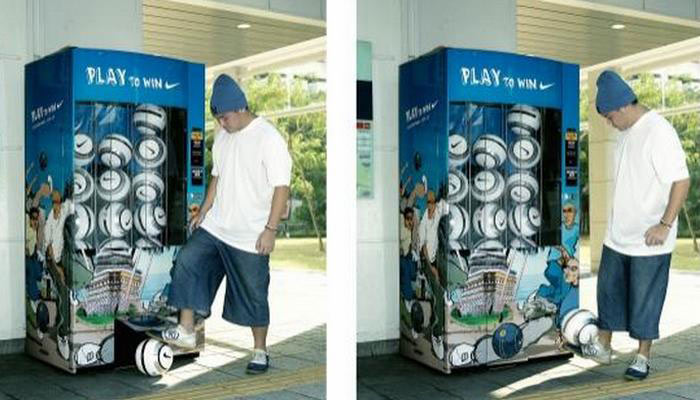 The Chelsea Piers sports complex in NY city has become a place where lovers of many sports gather. Among them, there are quite many football players as well. It is mainly for these users that the Nike company has installed on-site soccer ball vending machines.
8. The Gold to Go vending machine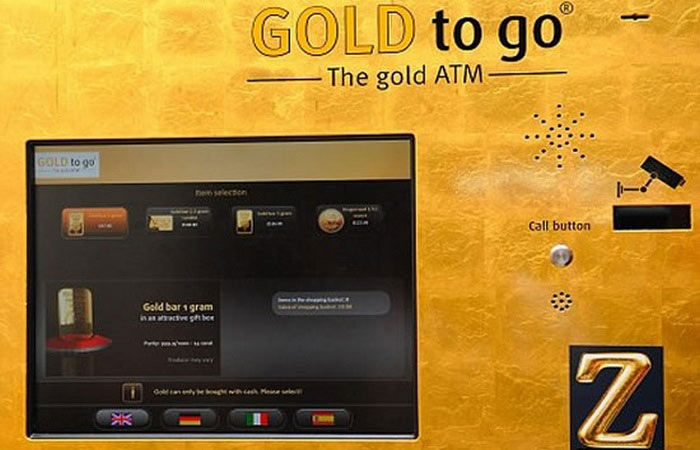 You do not have to go to the bank to buy gold any more. This machine allows you to purchase gold bars weighing from 1.0 g 500.0 g.
9. Emotional outburst ATM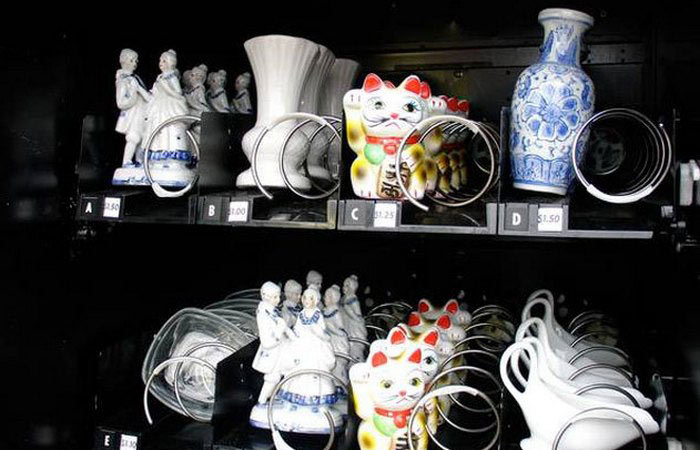 Negative emotions often make people want to destroy or break something. This has been noticed by the Chinese, and so they created a vending machine that dispenses a large variety of products from brittle materials. For a small fee, this facility helps the users relieve their feelings by smashing a plate or a figurine.
10. Wedding vending machine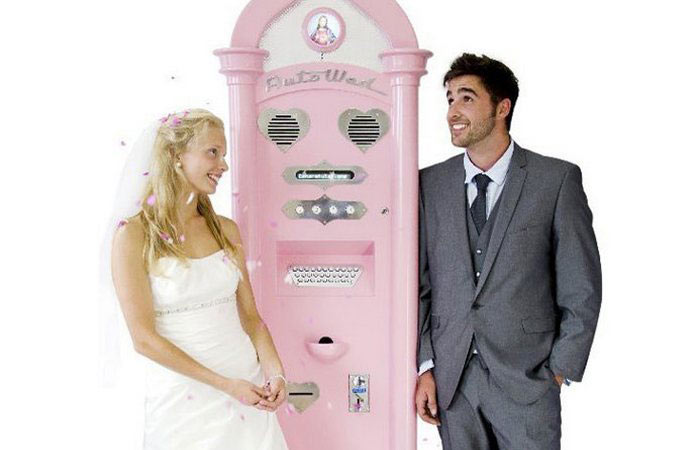 The wedding vending machine at Marvin's Marvelous Mechanical Museum in Detroit looks like a blend of a wedding site and Elvis Presley's pink Cadillac. With the help of this device you can get married for only $1, whereas divorce is offered at a discount of 10%. The idea is pretty simple: the bride and the groom enter their names and confirm their desire to get married. Next, the music is played, and the newlyweds receive their wedding rings (made of plastic) and a marriage certificate.
11. Sleeping vending machine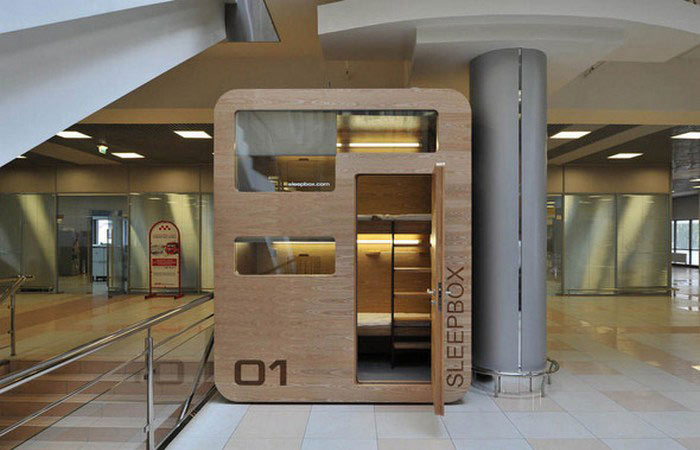 The Russian Arch Group company has developed a sleeping vending machine. It is a tiny compartment with an area of 3.7 m2, a bed and replaceable bed linen. You can spend a night in a quiet environment and watch TV or work at the computer for only 15$ per hour or $50 per night. After the paid time is over, an audible signal will inform the user about it. This vending machine can be used primarily at railway stations and airports.
12. Burrito vending machine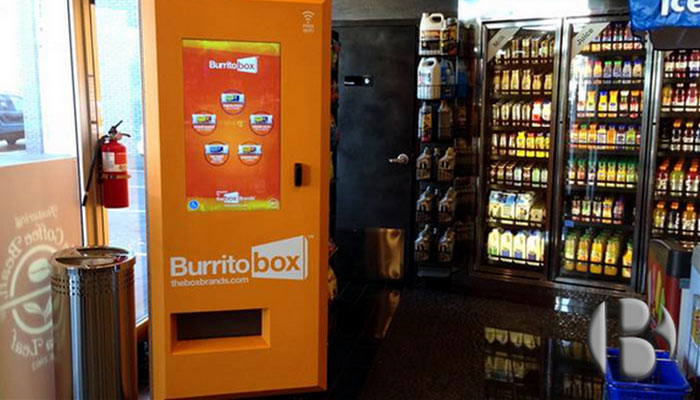 Burritobox makes it possible to eat a delicious and well-heated product for just 3$. Moreover, the user can choose from up to 5 options.
13. Japan is the queen of vending machines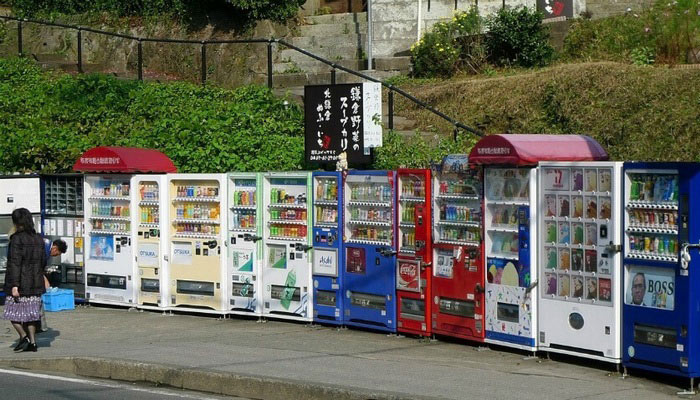 According to the number of vending machines, Japan comes first as an unchallenged leader. There is an impression that the traditional profession of a shop assistant will soon be abandoned because now you can buy everything via vending machines in this country: drinks, vegetables, greenery, and even eggs. In addition, various souvenirs, flowers, beer, socks, ties, children's toys, and cigarettes are bought through vending machines.
14. A car vending machine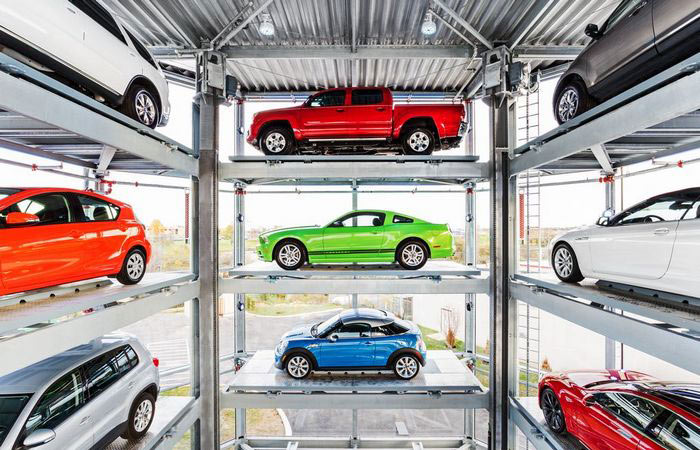 Japanese inventors have tried to stuff a real Smart Car in a big vending machine. It must be admitted that a car cannot be bought in a vending machine, but you can easily familiarize yourself with its main functions! American sellers have developed the project into a fully automated 5-storey garage that sells used cars. After selecting the car and paying for it, the customer is given a special coin.
Once the coin is inserted in the box, the vending machine delivers the car to its new owner. The final withdrawal of the money from the customer's debit card takes place 7 days after the car is bought. During this time, the owner can see all the characteristics of the purchased vehicle, which is more convenient than the usual test drives offered by dealers.