Las Vegas is a city of dreams, a shimmering resort that can be anything you want it to be. Casino capital; party hub; shopping metropolis. Whether you choose to squeeze in a little retail therapy between grabbing table time at the MGM or make it the primary purpose of your trip to Nevada, you can't do Vegas without shopping on the Strip. Along this four-mile stretch of South Las Vegas Boulevard, as well as in the city proper, lie some of the finest temples to conspicuous consumption ever constructed. No trip to Vegas would be complete without claiming a few mementos from the city of earthly delights.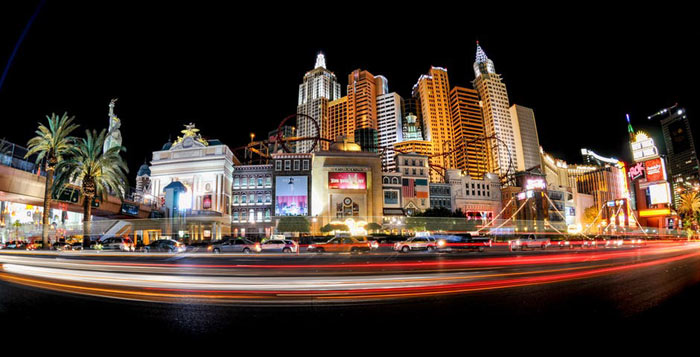 1. The Bellagio
In addition to being one of Vegas' most famous casinos, The Bellagio is also one of the city's most famous luxury shopping destinations. Whether you're feeling indulgent after cleaning up at the poker tables (Casinopedia can help). Or perhaps you are treating yourself while your partner plays slots, The Bellagio's designer shops and boutiques demand a visit. Shop for premium make-up in Bella Donna, invest in a new timepiece from Breguet and load up on fragrances at the Chanel store.
2. The Shoppes at Mandalay Place
Linked to Mandalay Bay casino resort and Luxor casino by a spectacular sky bridge, The Shoppes at Mandalay Place features more than 40 stores and bars ranging from cosmetics specialists Lush to the Minus5 Ice Bar. It's possible to go on a shopping splurge here without maxing out your credit card. If the casino has claimed more of your spending money than you'd budgeted on, The Shoppes at Mandalay Place will form a better option than those at The Bellagio.
3. Grand Canal Shoppes at The Venetian
The closest you'll get to shopping in Venice without shopping in Venice, Grand Canal Shoppes is a beautiful mall with an illuminated painted ceiling and a Grand Canal that runs through it. The stores aren't bad either, with over 160 brands on site including Burberry, Harley Davidson and Michael Kors.
4. The Forum Shops at Caesars
Who would resist the opportunity to shop among faux Roman statues and colonnades? The Forum Shops at Caesars is a modern mall in a pseudo-ancient setting. Marvel at this curious juxtaposition of the old and the new as you load up on MAC Cosmetics, Louis Vuitton and Jimmy Choo.

5. The Shops at Crystals
This gleaming mall is stocked with designer brands and over 50 luxury retailers. Load up on Bulgari, Christian Dior, Cartier and Dolce & Gabbana before treating yourself to a spot of lunch that's every bit as decadent at one of the mall's upscale restaurants. The sun might be blazing on the Strip, but inside Crystals it's a supercooled retail paradise that you can immerse yourself in for hours.
6. The Coca Cola Store
It might not occupy the luxury bracket, but The Coca Cola Store has still got to be on your list while you're taking in the Strip. Grab a refreshment at the soda fountain that dispenses 16 different flavours and then move on to the Coca Cola Freestyle machine that boasts another 134 different combinations. Slake your thirst and then pick up some affordable souvenirs to take home.
7. The Fashion Show Mall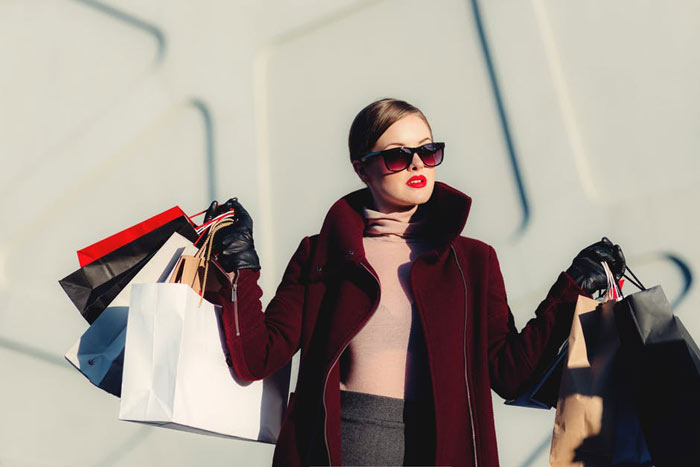 Over 250 stores have been crammed into this mall which conveniently sits on the Strip. Under its all-encompassing roof you can take your pick from the likes of Dillard's, Saks Fifth Avenue, Forever 21 and Nordstrom. There's also a huge food court that's loaded with delectable dishes ranging from the healthy to the distinctly unhealthy.
If you can desire it, Las Vegas can provide it. Don't spend all your cash at the tables before you've checked out the fabulous shopping opportunities that the Strip has to offer.