What would you do with a win from the lottery? It's a question that occurs to us all whenever we purchase a lotto ticket and the usual ideas that pop up are things such as buying a new house, going on amazing vacations or treating our friends and family to the things that they need. Most of us would also consider throwing in the day job, too.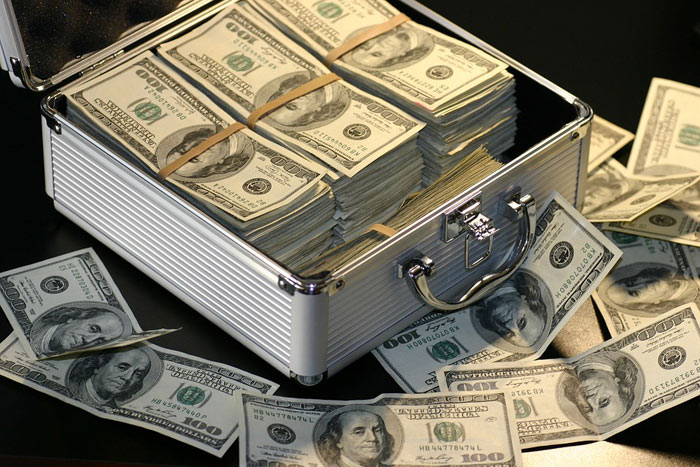 However, while there are plenty of lotto winners who splash the cash when they win, there are others who have a very different approach. Beyond making sure that they have what they need to live on, many lotto winners give vast amounts of their win away.
Paying over the odds for a burger and fries
British Columbian winner Bob Erb has done a number of good deeds since he won $25m. He gave each employee at the gas station where he bought his winning ticket between $10,000 and $20,000. On another occasion, he wrote a $10,000 check for a burger and fries and told the restaurant owner to keep the change. Why? Because he knew that the restaurant owner's daughter needed to pay for cancer treatment.
Generosity even though he didn't win
It's not always just the winner who shows generosity, either. Just recently, Mavis Wanczyk, a Massachusetts hospital worker, became the largest ever Powerball winner, netting $336m. So far, she's not decided how she'll spend her fortune, so we'll have to wait and see what she does with it.
However, her win has already sparked an act of generosity. Mavis had purchased the ticket in a convenience store called the Pride Station and Store in Chicopee. The store owner received a check for $50,000 for having sold the winning ticket. Instead of banking the cash, the store owner donated his "win" to his favorite charities.
Giving (almost) all of it away
A couple from Nova Scotia called Allen and Violet Large won over $11m in 2010. They set about donating their winnings left, right and center and used 98% of the money to fund good causes such as the Red Cross, fire departments, churches, and hospitals. Their policy in giving it all away was based on the fact that they wouldn't miss what they had never had. Sadly, Violet passed away in 2011, but Allen still buys lotto tickets. If he has another win, he has pledged to give it all away.
Turning a lotto win into a fund for good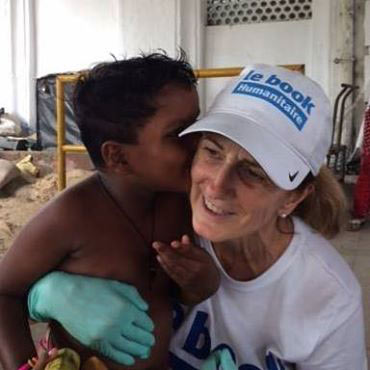 Source: LE BOOK Humanitaire Calcutta via Facebook
Former beauty queen Rachel LaPierre had spent much of her life in a giving capacity working as a nurse in Quebec. However, when she won the Quebecois lottery "Winner for Life" in 2013, she was freed up from the necessity of having to work for a living as it gave her a lifetime salary of $1,000 a week. So Rachel decided to set up her own charity, Le Book Humanitaire. The charity is all about providing humanitarian aid – whether it's for the homeless in Quebec or for projects in countries overseas. Through Rachel's charity, those in need of help are connected with those who can help them. Thousands of people have become involved as volunteers and Rachel's win is used to cover admin costs.
Has all this talk of altruism made you think differently about what you'd do with a lotto win? Maybe it's best to wait until it happens!