Wedding and reception decorations go a long way in helping to set the tone for the day. They help to pull in all other elements throughout the day and will be profoundly displayed in every portrait taken on that day. Naturally, you want to create a vibe that symbolizes your love and captures your vision for the day, but if you have to go over-budget to do it, you may want to reconsider. There are actually a lot of creative things you can try to get the look you're going for without breaking the bank.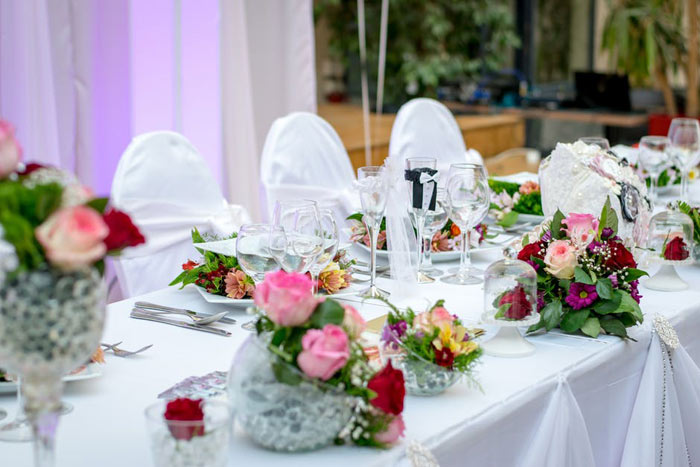 Choose the Right Location
Where you choose to host your wedding and reception can actually have a huge impact on how much decorating you'll have to do. As you're looking for venue options, though the cost is an important factor to keep in mind, be sure to pay attention to the location and its natural appeal. If space is already pleasing to the eye, you'll only have to invest a little money to spruce the place up.
Order Supplies Online in Bulk
If you've got a large venue or have a sizeable guest list, you can save a lot of money on decor and other little elements for your wedding by ordering online in bulk. Sparklers, like bottle sparklers to highlight the first toast, are things that can be more cost-effective to buy in bulk. Wedding sparklers for your guests to hold as you exit the reception hall for the first time as husband and wife are other things that are usually bought in large quantities. Not to mention, many online vendors offer discounts that you can't find in stores and promotions like free or affordable shipping saving you the cost of gas.
Go with Synthetic Flowers
Though the bridal party bouquets may be made from fresh flowers from the florist, you can save on the cost of wedding flowers by choosing synthetic ones instead. There are flowers made from plastic, silk, and other materials that look authentic, but cost a lot less. You can use these to make flower arrangements for the wedding ceremony or to use as centerpieces at the reception hall.
Holiday Lights and Candles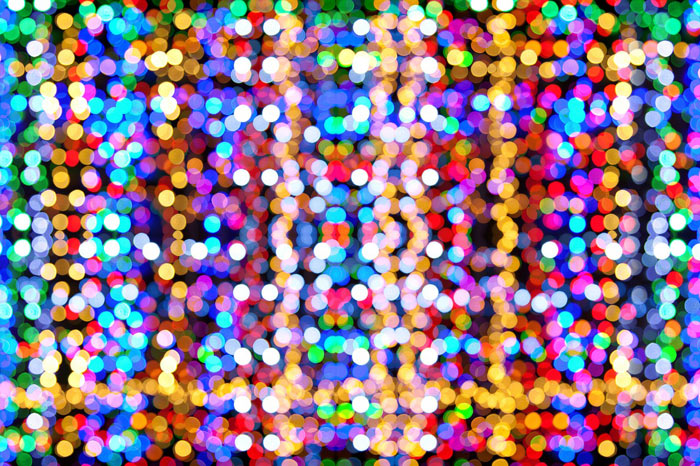 When trying to set the mood for a wedding, there is nothing like the ambiance of lighting. As investing in professional lighting can be expensive, consider using more affordable options like holiday lights or tealight candles. Designed for more than just a Christmas tree, clear holiday lights can be added to special tables like the bridal party, gift, and cake tables. Tealights help to keep a romantic ambiance and come dozens in a pack. Coming in different colors and scents the tealights can really add to your wedding reception decor.
Make Your Own Centerpieces
Instead of purchasing elaborate centerpieces you can make them. Round up your bridesmaids and come up with some creative ideas. An arrangement of synthetic flowers, floating candles in water, or perhaps clear vases with colorful beads, stones, or sand to match your wedding decor. You can find most of these things for only a few bucks each or order them online in bulk for additional savings.
Use Photos
One thing that couples tend to have a lot of are photographs. Sit down together and look at some of those pictures. Decide which ones best express the life and love you've shared together. Blow up the pictures to different sizes, find matching picture frames and place them around the reception hall or at the tables for centerpieces. Family members will love the idea of being able to take home a photo of the happily married couple.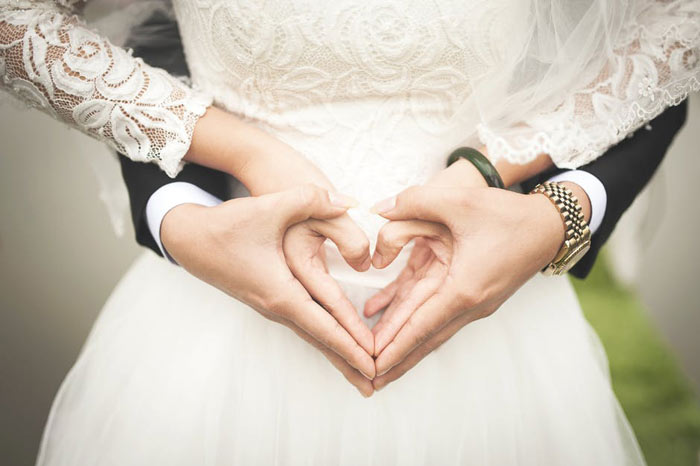 Wedding receptions are an extension of your ceremony. It is an opportunity to celebrate with your loved ones on your special day. To make sure that you don't go over budget, but that you still create a space your guests will be wowed by, consider these affordable and easy ideas to save a ton of money on your wedding reception decor costs and avoid going bankrupt.