A hen party wouldn't be complete without some classic hen party games, as everyone's in for a bit of fun during this exciting event. When there is a mix of guests at a hen party, it can be a bit of a challenge to break the ice, and this is where the right hen party games come in. But you won't need just icebreakers for the perfect hen party – you need some games that will allow you and the other guests to bond nicely as well. Here's a look at some of the classiest yet cheekiest games for a hen party to make sure your event is as fun and memorable as can be.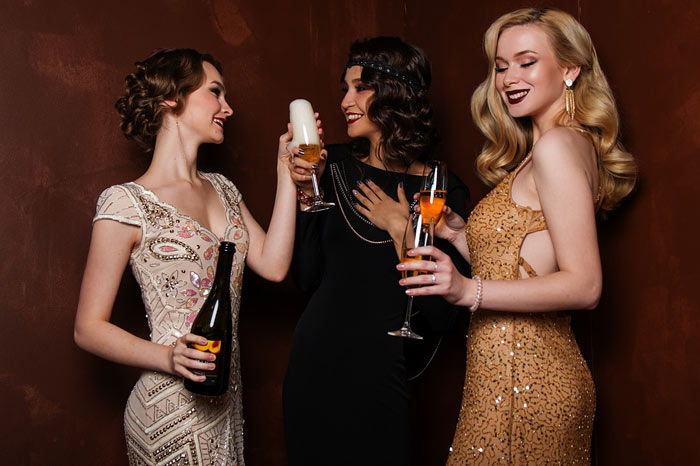 Advice for the bride-to-be
One sure way to break the ice at the beginning of the event would be to ask all the guests to write down a piece of advice for the bride-to-be, whether it's realistic and valuable advice or something funny. The bride-to-be can then read out the pieces of advice to everyone, and you can then make a guess as to who wrote what.
The Mr. and Mrs. Game
A classic game which has been played at many a hen party is the Mr. and Mrs. Game, where the bride will be asked a series of questions about her groom by every hen, and if she gives an answer that's wrong, the bride will then be made to drink a shot or put on a fancy or funny dress item. Some of the best questions to ask would be what the bride's worst habits are according to her groom, the three words the bride can use to describe her groom, what the bride would get first if there is a fire, what scares the bride most, who the bride's celebrity crush is, and what was said in their proposal, among others. Of course, you mustn't forget to ask the groom for his answers before the hen party!
Dares for the hen party
You could make a night on the town extra special by preparing some exciting and cheeky dares for the hen party. These dares can be distributed to all the hens, and everyone should have a lot of fun trying to do the dares throughout the night. Some great dares include getting a free drink at a bar, kissing the head of a bald man, photobombing a total of 3 photos, taking a photo with a police officer whilst wearing his hat, getting the phone number of a stranger, and so on.
True or false?
Another cheeky game would be True or False? This is where the guests can list down some statements pertaining to the bride, and they can be either true or false. Then you can read each statement and everyone can make a guess whether the statement is true or false. Make sure to include some funny statements in there as well!
There are many other hen party games you can play, and there's a full list of classy yet cheeky games for hen parties available at http://www.nudelife.co.uk. These games include balloon questions, prosecco pong, cocktail challenges, the piñata game, naughty nicknames, and a lot more.