If you are planning a wedding, you know that the cost of this huge event can become quite high, pretty quickly.
The good news is, if you are frugal and don't mind a bit of work, you can actually throw a pretty amazing wedding for a low cost. One option is to invest in wedding favors diy, and some others can be found here.
1. Keep from Inviting Too Many People
While you may be tempted to invite everyone, you know and even some people you don't really know that well, this isn't a good idea. You can avoid quite a bit of expense when you make your guest list more intimate and only invite the people you really want there. Try to narrow down your list by 20 percent to start with and then another 20 percent.
2. Ask for Help with a Wedding rather than Wedding Presents
Rather than asking the people who are coming to your wedding to bring a present, ask them to help out. You can enlist your friends and family members to photograph the wedding or even help you with the catering. When you do this, you can save quite a bit of money and your guests won't feel obligated to bring a gift.
3. Have Your Ceremony Outside or at Home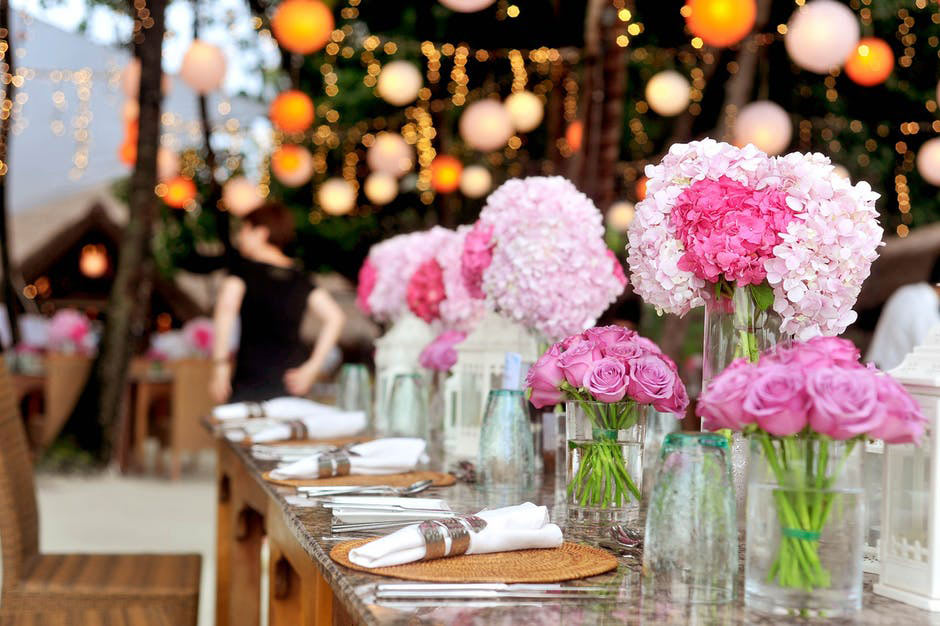 If you have to rent a function hall to hold your ceremony and your reception, it can get extremely costly. Rather than spending this money, consider having your wedding at home or outside at a public park or beach. You can also have your reception outside, which will be much more affordable than having to rent a space.
4. Handle the Catering Yourself
Besides the location where you are going to have your wedding, one of the biggest expenses is the food. When someone attends your wedding, they are going to expect to be fed. If you want to have some great food, but don't want to shell out a huge amount of money, then consider doing the food yourself. You can enlist the help of your family and friends and make food that you and your guests will love. It doesn't have to be fancy, and you will discover it is possible to feed everyone for a relatively affordable price.
5. Stay Minimal when it comes to Flowers
Rather than spending all your money on all types of flowers for your event, that are just going to die after it is over, minimizes the flowers that are used. Instead of giving bridesmaids an entire bouquet, consider a single flower. This is much more simple, more affordable and elegant. Also, you can cut your own flowers, which will keep you from having to pay a florist to handle the work.
6. Don't Purchase Gifts for the Bridal Party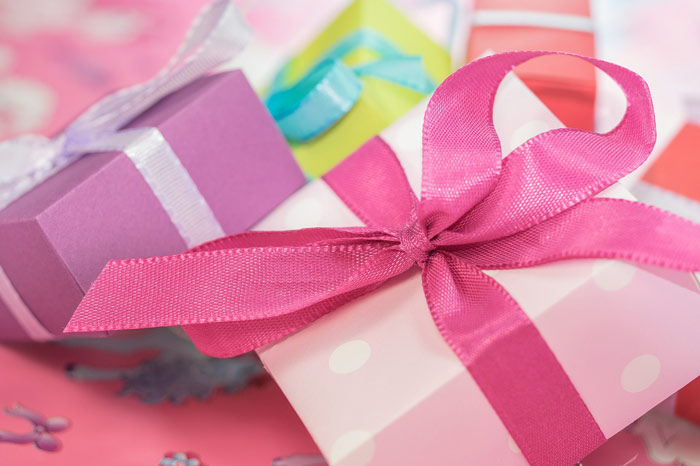 While it may be tradition to purchase bridal party gifts, it isn't always necessary. Rather than buying them gifts, write them a note to say thank you. If they are your friends, they will understand that you are trying to have the wedding on a limited budget.
7. Create Your Own, Homemade Invitations
You don't have to spend hundreds of dollars, or more, on the invitations for your wedding. Instead, consider making them yourself. Today, there are all types of nice, affordable paper you can use, and printers can do much more than they were capable of in the past.
If you are trying to plan your wedding on a budget, the tips here will be extremely beneficial. Make sure you use them for your wedding and that you are able to save money to still host an event that you will love. Believe it or not, you can create an amazing event and unforgettable wedding even if you have to do so with a limited budget. This will help ensure you save money and get the wedding you really want.