Going to the chapel and, well, you know the rest. If you've been planning a wedding, you know it's one of the most exciting yet stressful times in one's life. Details and decisions come out of the woodwork, which can be overwhelming since you obviously want getting hitched to go off without a hitch. One of the many things you'll need to decide is what to give each member of your bridal party for being such a crucial part of your big day and, really, your life. You want to hit it out of the park without it becoming yet another item to check off your ever-growing to-do list, and we can help. Read on for ideas on unique bridal gifts for your upcoming nuptials.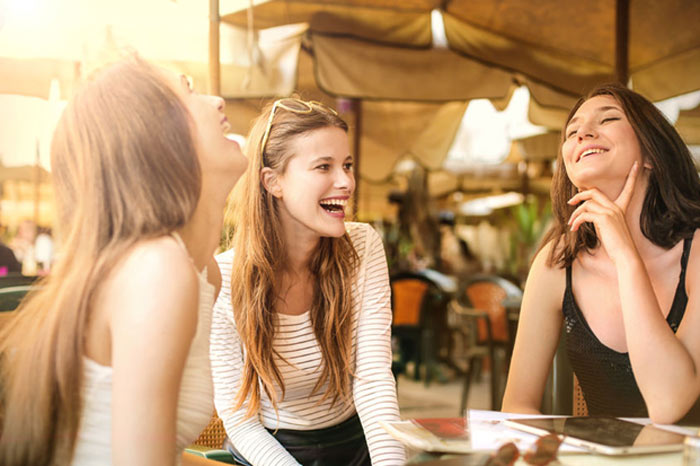 Jewelry
Jewelry is nearly universally loved by women, so it's hard to go wrong when you take this route. However, you don't want to just phone it in. You want this piece of jewelry to be reminiscent of your big day and your friendship every time she wears it. While earrings and necklaces are wonderful options, bracelets for women are our favorite choice in this realm. A simple yet elegant bracelet can make the ensemble, and you can also personalize this (if it's big enough!) for posterity's sake.
The Gift of Experience
While opening gifts and holding onto something tangible can be wonderful, the gift of experience is something that would be totally unique. And because your time is such a hot commodity before you get married, sharing an afternoon or evening with your friends will go a long way in showing them how much you care. If worse comes to worse, though, you can always plan something for after the wedding.
Whether it's a weekend getaway, tickets to a play or concert, a dinner party, or (insert your other favorite thing to do together), this will be something you'll treasure forever. If you can swing this before the wedding, the outing would also be a great way for any members of your bridal party that don't know each other to get acquainted.
Framed Photo or Album
While most bridal party gifts are traditionally given before the wedding, a fun exception would be to frame a photo from the big day to send to them afterward. When it comes to photo gifts, the possibilities are endless. Whether you stick with a tried and true framed photo or customize a mug, calendar, or collage, this will be a gift that will always be near and dear to her heart.
Cozies
If your bachelorette party is going to more about sleeping than shot-taking, perhaps the perfect gift idea would be something cozy. Monogrammed robes, super soft pajamas, or even slippers are just what the doctor ordered for a weekend of lounging, sipping champagne, and laughing about old memories.
A Wedding Day Survival Kit
This would be a whimsical way to celebrate the big day and turn the idea of traditional bridal gifts on its ear. While it's certainly a privilege to be at a friend's wedding, the actual day can be a long and exhausting one. Help your girls out with a bag that's filled with goodies. Some fun ideas would be to include a bottle of champagne, orange juice (for mixing!), a magazine (for downtime), a bottle of water, some tissues, and a cute pair of flip-flops for your friends to change into when the heels have hit their comfort limit.
Wedding Wear and More
A perfectly appropriate and appreciated gift for your bridal party members would be for you to pay for something for your big day. Whether you treat them to a new pair of shoes to wear with the bridesmaid dress, a professional makeup session, or a hair salon appointment, your girlfriend will be happy to get a bit of help. Did you know that bridesmaids spend an average of $208 on their dresses alone? This is on top of the bachelorette party, the accessories, traveling to the event, and more, so it's no small expense to be a part of the wedding day.
Having your bestie or besties by your side on your wedding day is special, so you should want them to know how much them being there means to you. Choose from any of these unique bridal gift ideas that fit your personal budget and your bridal party will be tickled pink (or white!).