As soon as the first advertising images of the new Manifesto fragrance from Yves Saint Laurent appeared, the video intrigued people. Everyone wanted to see how the face of the fragrance, actress Jessica Chastain, will "wash her face" with the purple paint.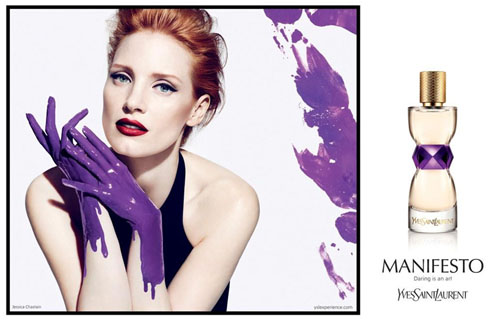 The founder of the brand Yves Saint Laurent found purple to be the embodiment of absolute seduction. Therefore, the shade became a central one for the new sexual fragrance.
The heroine of the fragrance is a brave and independent woman. No wonder that the slogan suggests that audacity is an art.
What do you think of the video? Some critics say that purple looks too dirty here rather than sexual, as great Laurent once thought.