Actress and a beginning designer Katie Holmes made her debut at the New York Fashion Week, presenting a collection of the Holmes & Yang brand, which she developed together with stylist Jeanne Yang in 2009.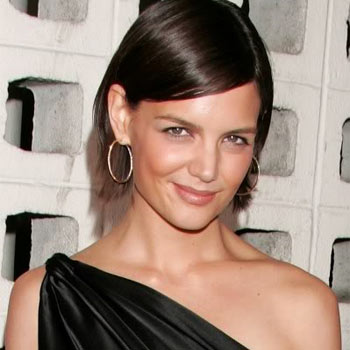 Katie Holmes found the three successful years of the brand in the U.S. market a small victory, so the designers decided to bring their creativity to the professional catwalk. One of the most anticipated collections at the New York Fashion Week, Holmes&Yang Spring-Summer 2013 collection was shown on a sunny New York morning, on September 12, at Lincoln Hall, a center for presentations with 125 seats.
As stated in the introduction to the show, the task of the designers was "the ascension of a woman on a pedestal." It happened in the literal sense of the word because the models were standing on white cubes, like mannequins, showing feminine dresses with floral prints, equally suitable for cocktail, and for a family weekend, overalls for discos, which turn in a student uniform when paired with cozy cardigans, silk tops, leather pants and shorts, as well as coats and sports jackets.
Assessing the collection, one can conclude that Katie's models do not claim to make a revolution in fashion, to amaze everyone with a brilliant cut or avant-garde design, but they surely satisfy the vital needs of each ordinary girl, whose wardrobe is not a series of dresses for film premieres and concert shows, but a set of clothes for living, working and recreation. However, we have to admit that these clothes are far from being cheap: the price of the clothes from Katie Holmes will range from $700 to $3,000.
Watch the video showing the collection below: