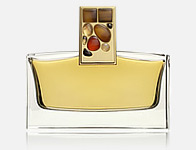 Estēe Lauder has released Amber Ylang Ylang, the second in its series of Private Collection fragrances. It evokes the aura of legendary fragrances of the past and invites on the journey into a secret and private world. Creating new fragrance, Aerin Lauder (Senior Vice-President and Creative Director at Estēe Lauder) drew inspiration from her lifestyle, which is a marriage of simplicity and luxury.
The fragrance captures the atmosphere of enjoyable dinner in the living room decorated with wood, velvet and cashmere of brown and golden shades.
"To me, a perfect evening is a private one, spent at home with family and friends", – said Aerin. "Private Collection Amber Ylang Ylang represents the relaxed intimacy and quite comforts that we love to come home at the end of the day".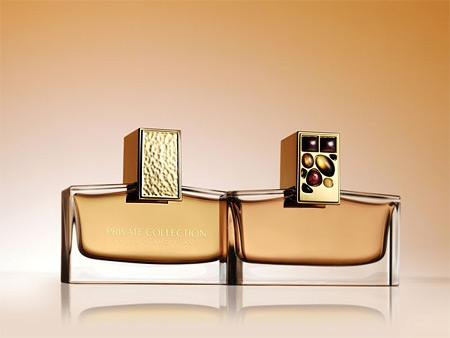 Deep, warm and luminous bouquet of luxurious notes of golden amber, ylang-ylang, Bulgarian rose, honey, incense, vanilla, and sandalwood was handpicked by Aerin Lauder, so was each detail in the bottle.
The cap with hammered gold texture for Eau de Parfum Spray bottle is the exact copy of necklace Aerin inherited from her famous grandmother Estee. And the fragrance bottle features a cap embedded with rare gems: tiger eye, smoky quartz and red agate.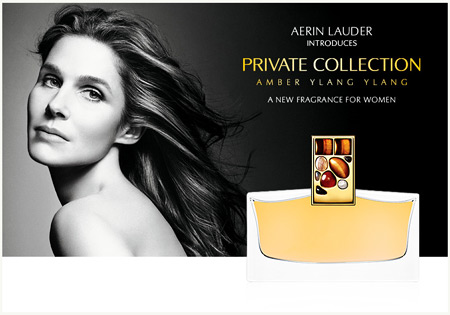 Private Collection Amber Ylang Ylang exclusive collection features Parfum Spray (1 oz) and a lighter version – Eau de Parfum Spray (1 oz and 2.5 oz).
Source of the image: perfumeposse.com, faboverforty.com, punmiris.com.