The new feminine fragrance from Jennifer Lopez is called L.A. Glow by J Lo. The nightlife of the festive and vigorous Los Angeles inspired J. Lo to create a new feminine fragrance LA Glow by J Lo. Sexy feminine and sweet notes are mixed with luxurious and sensual flowers, leaving the warm glow of Los Angeles nights on the body.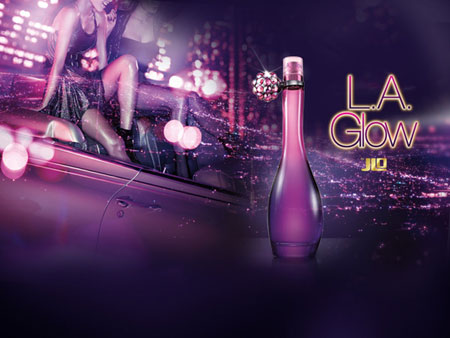 L.A. Glow is a feminine and sexy cocktail of fruits, flowers wrapped in creamy amber that evokes the warmth of LA nights. The top notes of the fragrance are cherry, plum and blackberry. The "heart" notes contain jasmine, peony and magnolia, while the base notes represent amber, musk and tropical cream.
Source of the image: Mimifroufrou.