Justin Bieber is preparing to launch a summer version of the 2011 Justin Bieber Someday fragrance. The new fragrance is called Someday Summer.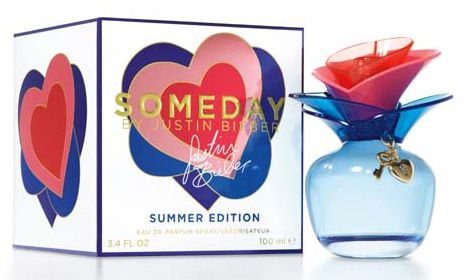 Justin Bieber himself has commented on the news, saying he likes everything related to summer: the beach, warm weather, and even swimming in the ocean. According to the singer, he wanted to share all of this with his fans by presenting these associations in a bright blue bottle with a scent that would remind him of summer.
The notes of Justin Bieber Someday Summer fragrance include dried tangerine peel, pear, magnolia flower, strawberry, mimosa, vanilla, sandalwood and musk.
Justin Bieber Someday Summer fragrance will be available in bottles of 30 and 100 ml, Eau de Toilette concentration.