Elizabeth Arden brand released its first Green Tea fragrance for women in 1999, which quickly became very popular. Now, we have a whole range of fragrances, which enrich green tea notes with various highlights: Green Tea Revitalize, Green Tea Tropical, Green Tea Lotus and Green Tea Exotic. This year, we are offered a new perfume called Green Tea Lavender.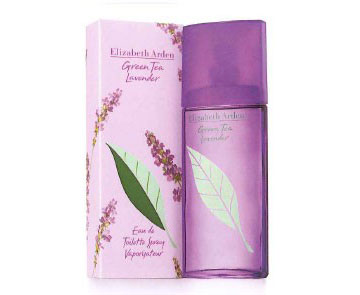 Green Tea Lavender adds special relaxing effect to the green tea notes, while overall the perfume turned out to be quite invigorating, reaching to your deepest senses and feelings. The special ingredient that makes this perfume so special is unique is organic lavender oil made with particular type of Bulgarian lavender.
The notes of Green Tea and Lavender are accompanied with Lemon, Mandarin, Spearmint, Chamomile, Oolong Tea, Magnolia, Musk, Birchwood, and Amber.
The fragrance will be released as Eau de toilette in 50 and 100 ml packaging.
Source of the image: mimifroufrou.com.