Good perfume is undoubtedly a pricey thing, but just how pricey can a bottle of one be? Here's the latest answer from DKNY – a million dollars!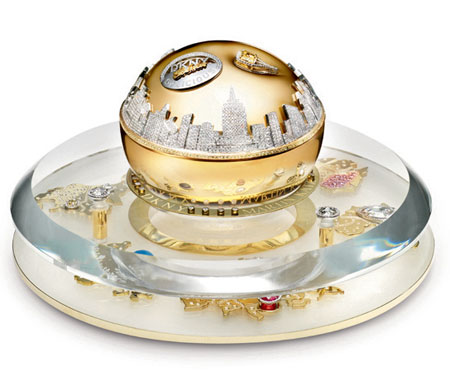 This is the price stuck to a unique bottle of the brand's Gold Delicious perfume. The scent is a happy blend of notes of vanilla orchid, orange flower water, golden delicious apple, and white rose. It is a worthy buy in itself but it is paled by the bottle.
Creation of jewelry designer Martin Katz, the bottle is adorned by 2,700 white diamonds, more than 180 yellow sapphires, and a 2.43-carat yellow canary diamond, all strewn against the yellow and white gold base.
The expensive perfume has been unveiled at the DKNY store by Chanel Iman, amply bodyguarded. It is supposed that there will be buyers not frightened off by the price tag, and the proceeds will go to the Action Against Hunger fund.