It is real luxury! Swarovski brand in co-operation with Clarins will produce a new Aura fragrance, and a mini-collection of Make-Up Jewels consisting of three items.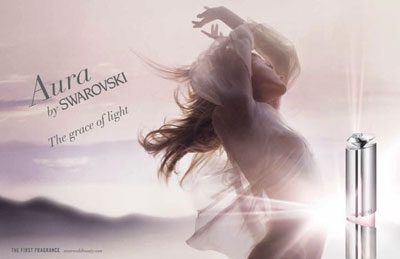 Swarovski Aura perfume will be produced in elegant bottles of 30, 50, and 75 ml. Moreover, the fragrance will come out in its lightened version (EDT) for the market of Asia. The new perfume bottles are small and well-shaped cylinders made of glass and metal. On top of the bottle there is an ornament made of Swarovski crystals. The perfume is light pink in color.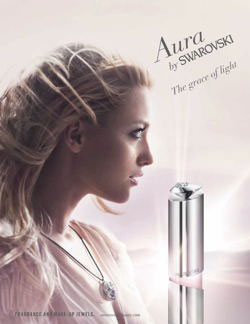 The perfume composition of the new fragrance is characterized by the notes of lichee and rose. In the "heart" of the fragrance there is feminine tuberose, and the base notes are represented by pink pepper, amber, benzoin, and white musk. The fragrance will be due for release in March, 2011.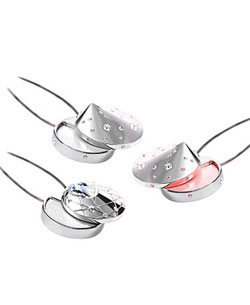 A mini-collection of makeup by Swarovski contains three coulombs decorated with Swarovski crystals. Inside the first two coulombs, there are two types of lip gloss (transparent and pink), and the third one contains shimmer balm for the face and neck. The cost of gloss coulombs is about $60.
Source of the image: Luxuryactivist.