Cruise season collections are in some degree characterized by a recognizable "marine" style, which this time has got another admirer – Stefano Pilati, creative director of Yves Saint Laurent.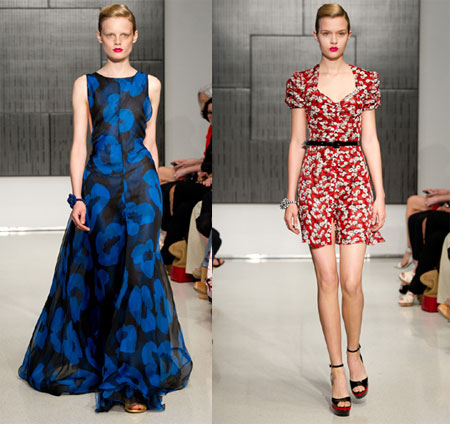 This, however, is not surprising, since his predecessor, Saint Laurent himself, also introduced a full-fledged "sea" collection back in 1982.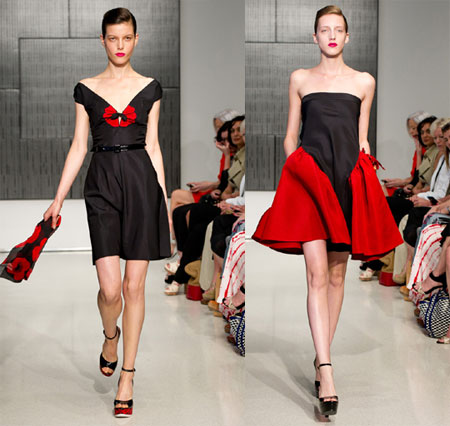 The "marine" style is embodied in the new YSL Cruise Collection in the most literal way – not only in the typical blue, white, and black color scheme and blazers with "marine" thin blue and white stripes, but even in the pattern with anchors that decorates flirty summer dresses.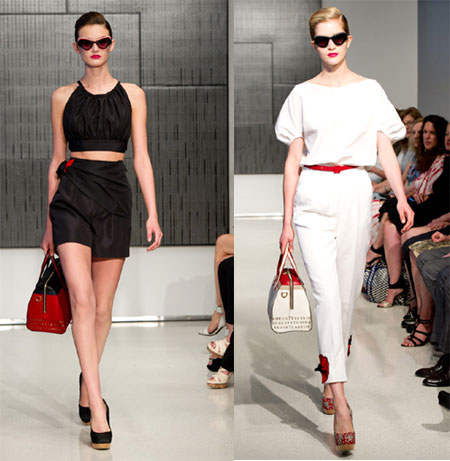 However, the new YSL cruise collection is not entirely devoted to the traditional "marine" style. It also presents Stefano Pilati's brand with elegant ensembles with puffed sleeves and slightly raised shoulder line, flirty summer dresses with a fluffy skirt, and even shiny red leather with these models opening the cruise show.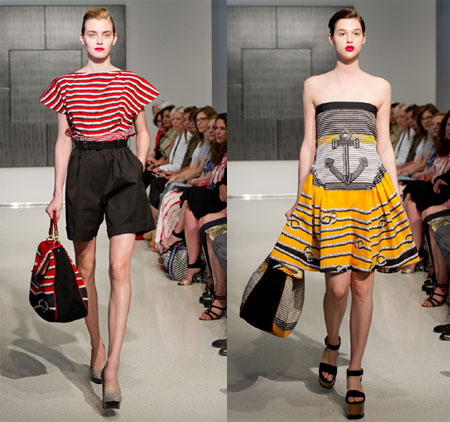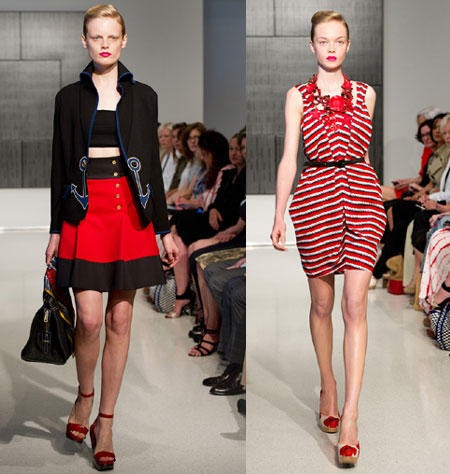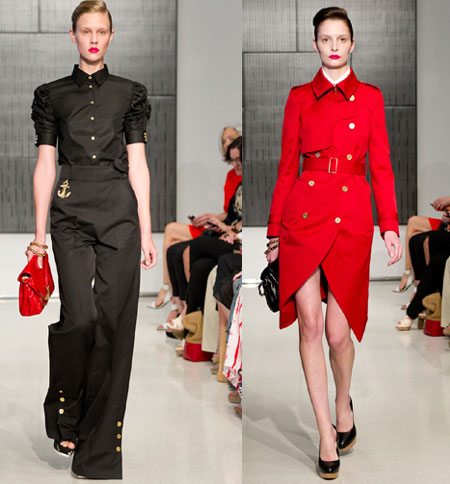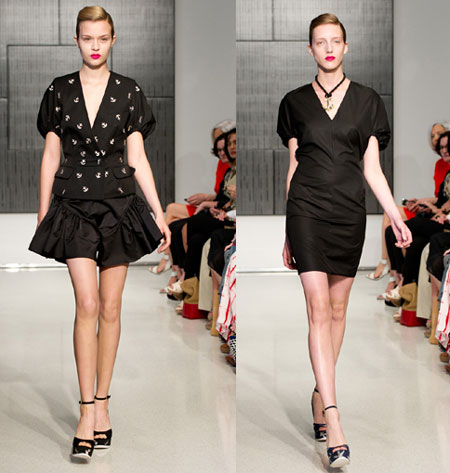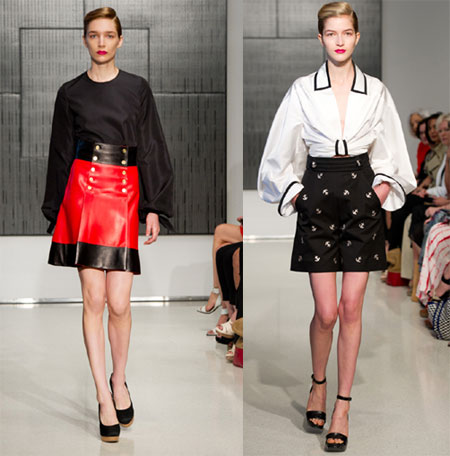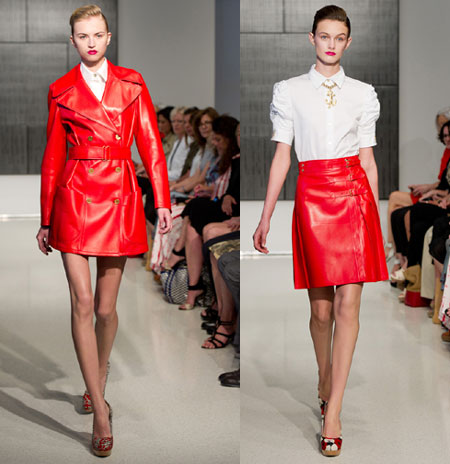 Source of the image: Shockblast.