The image of the fatal and a bit predatory beauty is successfully exploited in a new advertising campaign for Givenchy Fall-2011.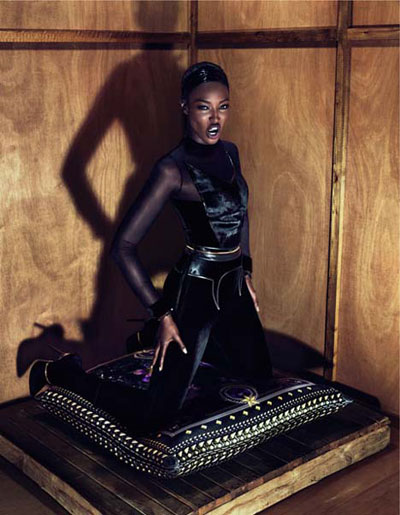 The pictures were made by Mert & Marcus, the famous duet of photographers. Naomi Campbell is one of the central figures in the advertisements of the so-called "predatory" Givenchy women's collection. Except her, this campaign involves Natalia Vodianova, Kristen McMenamy, and the favorite of the House Mariakarla Boscone. However, unlike the previous seasons, each model will have her own image, and a separate advertising picture, and not a collective photo.
Men's collection of the brand will be represented in a similar manner. If female pictures are inspired by the images of cats, men's photos will represent the image of the Rottweiler. Rob Evans and Jonathan Marquez have been selected as the male models.
Source of the image: Fashionmag.