The Paris fashion week presented the images of Givenchy Fall 2013 collection that the critics dubbed "Victorian punk". As for hairstyles, they even called them "crazy." The brand with a great history was noted for truly innovative decisions.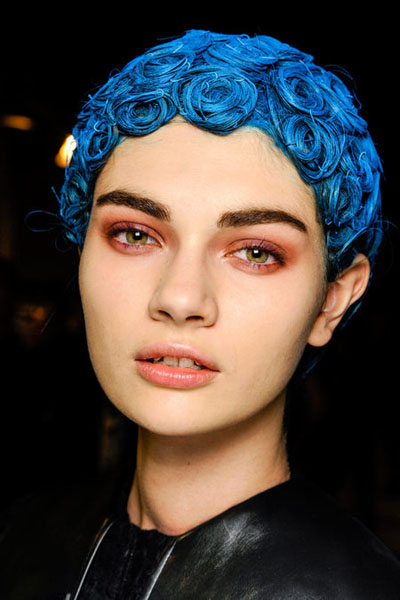 The idea of ​​such unusual hairstyles belongs to Ricardo Tichy, the designer of this collection. According to stylist Luigi Murenu, when Ricardo introduced this idea to him, he explained that he wanted to take the show to a new level with this bold hair decision. Ricardo claims that hair is a very emotional element of the image, but at the same time it has to be feminine rather than androgynous.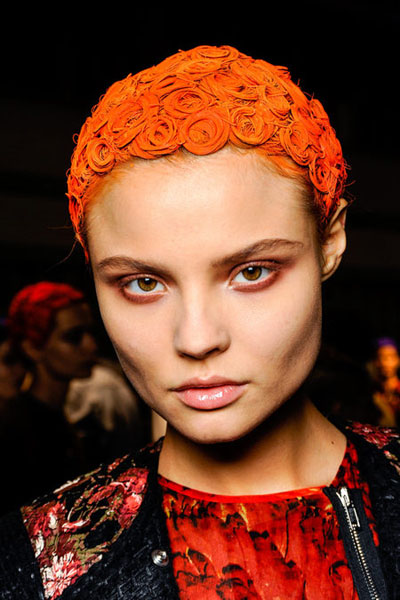 It resulted in the use of colored wigs with perfectly round curls and a silhouette of the 1930-s.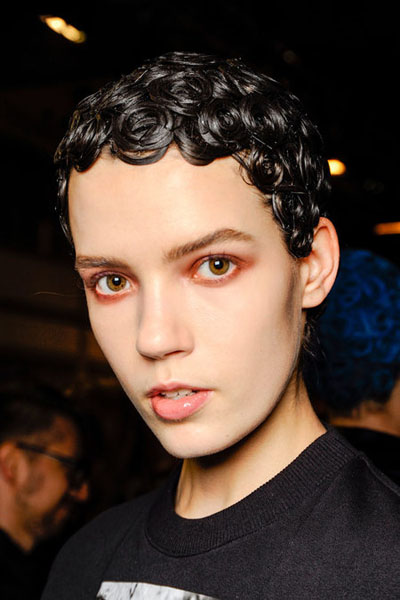 Poetic and angelic makeup was selected for the show. This pink color on the eyes and lips emphasizes femininity, vulnerability and dreamy images. It is interesting how it would be embodied in the fall makeup collection designed by the brand.