Wedding is an anxious event for every girl. It is long-awaited and carefully prepared. On this day, the image has to be perfect and impressive. What wedding dresses will be fashionable this spring? We have collected the most interesting and noteworthy trends.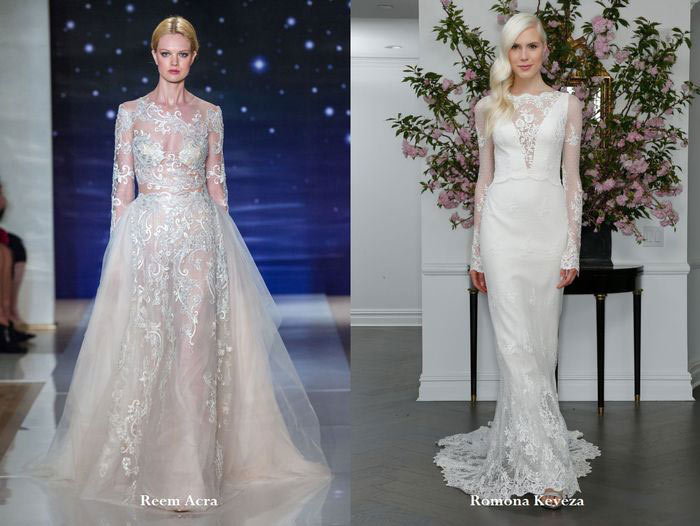 So, let's take a look what's hot this wedding season!
1. A flirty short dress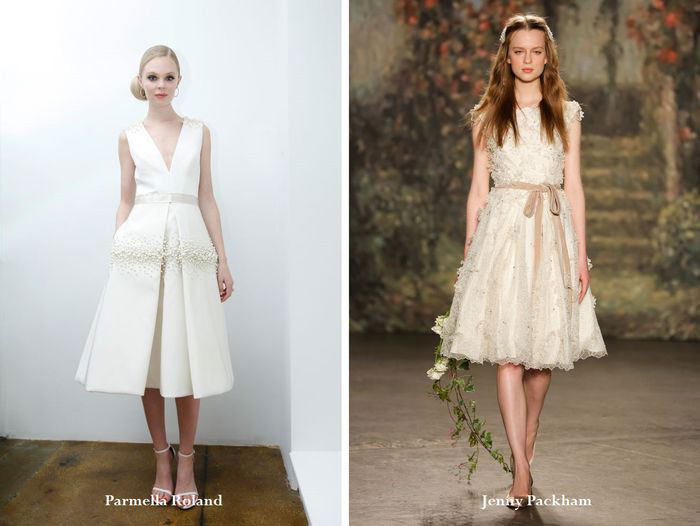 Today, couples are increasingly abandoning traditional weddings, and brides choose modest dresses that can be worn after the celebration. This trend was noticed by the designers.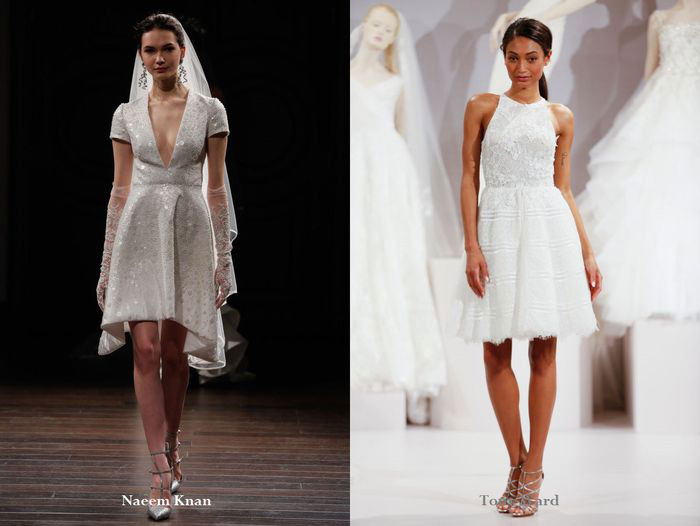 They suggested quite affordable and practical models of dresses.
2. A pantsuit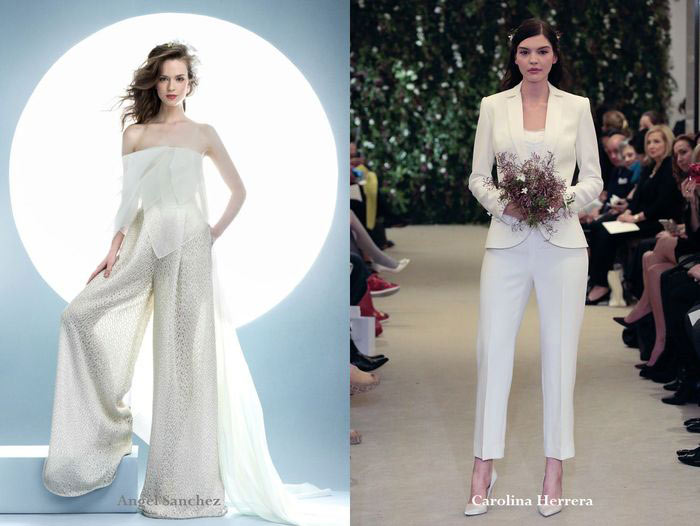 Wedding pantsuits that came into vogue last year look even more unusual. They are admired by the girls around the world so much that this trend was prolonged for the spring season.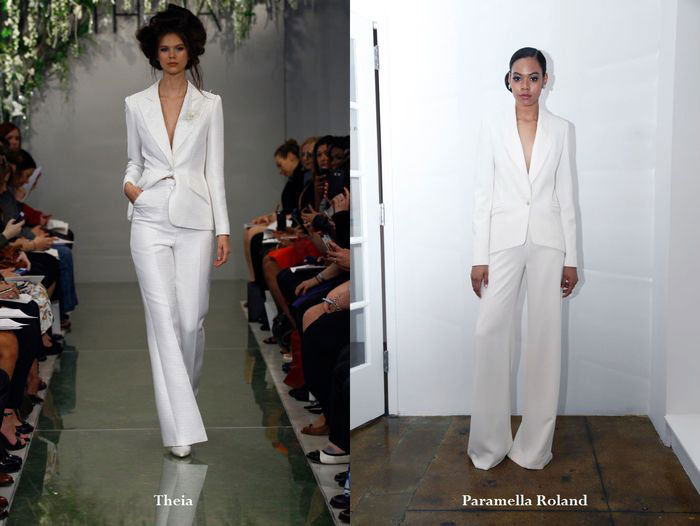 Several types of pantsuits are popular: a strict business style and a romantic style from light translucent fabrics.
3. Color fantasy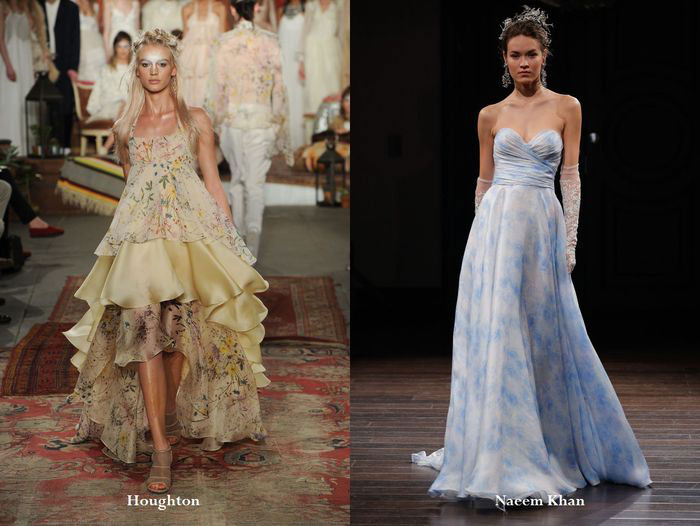 Pink or blue dresses can hardly surprise anyone today, but a wedding dress with an interesting floral motif is a novelty that is expected to stay in the fashion world for a long time.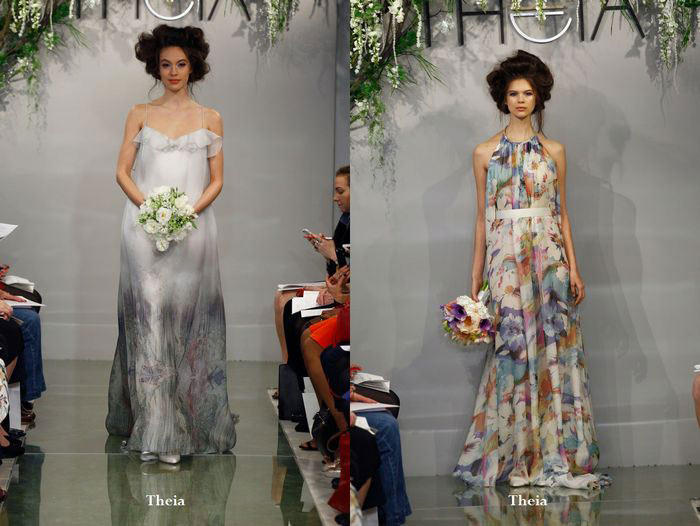 Many designers have offered dresses from light fabrics of delicate shades. Their compulsory decorative element is the floral prints and watercolor stains. Such dresses look quite unusual and spring-like.
4. Like a bird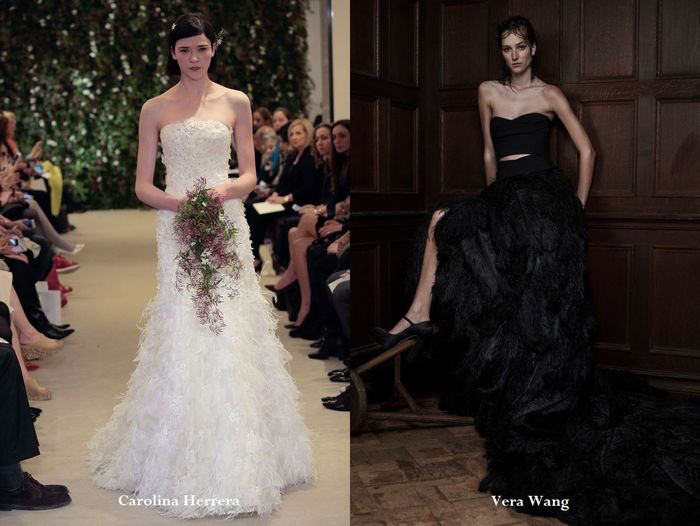 Feathers on a wedding dress are a fresh and very creative trend. Designers easily adorn both long skirts and corsets with lush décor.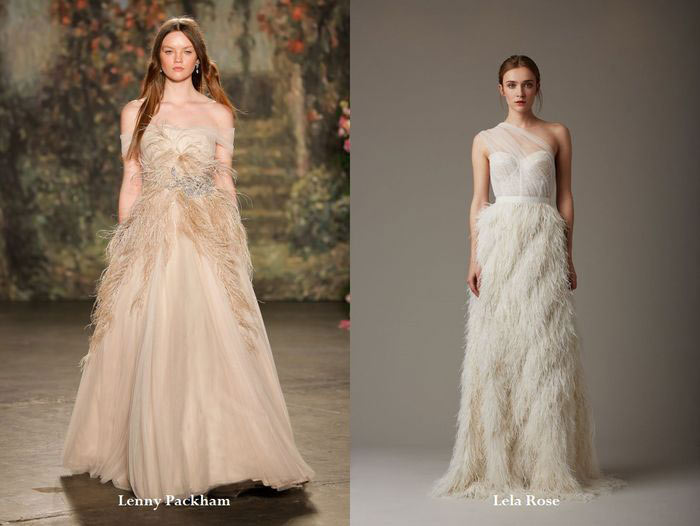 Perhaps this is not practical, but impressive and beautiful!
5. Long sleeves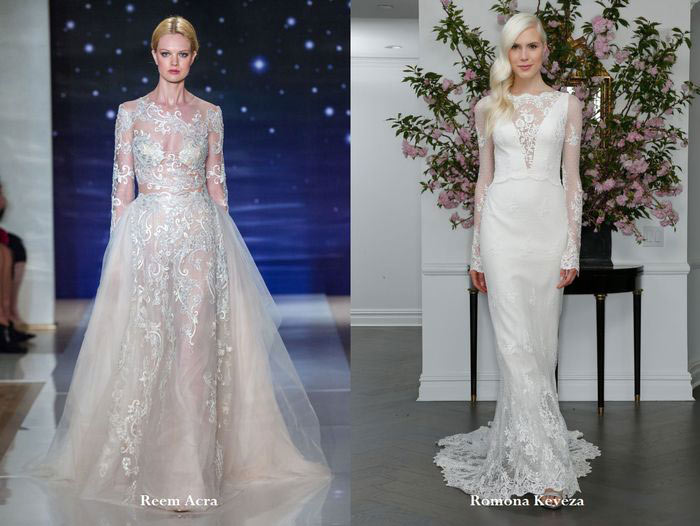 The fashion for long lace sleeves has come back.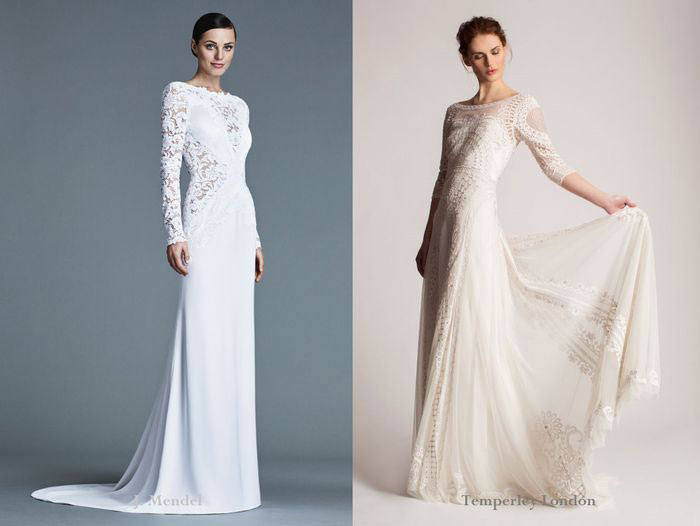 Designers confess that they were inspired by Kate Middleton, whose clothes are always very feminine and elegant.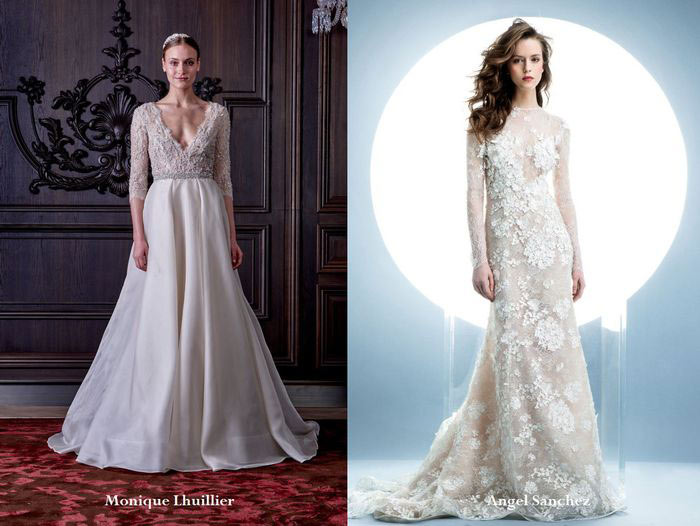 Long sleeves convey an image of a special romance and innocence.
That's no surprise that most wedding trends come from celebrity weddings. To convince you here are 15 Best Celebrity Wedding Dresses.