The fall-winter 2013-2014 fashion show of the Victoria Beckham's brand is one of the most anticipated events at the New York Fashion Week. Geniusbeauty.com is sharing the impression with you.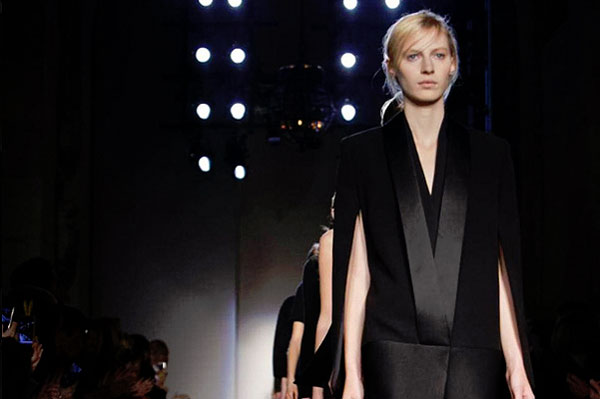 To be frank, we have not wasted time waiting for the new works by the star designer. Victoria's style is developing season after season: the brand's traditional slim fitting silhouettes, developing the author's idea of ​​"clothing as a second skin," whose main task was to flatter the female forms, yielded under the spell of soft silk draperies and a free cut.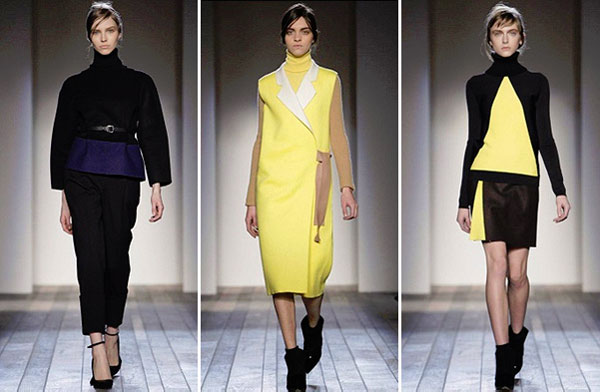 There are no over-sized or Asian baggy clothes! We still see the hard lines, sharp angles and precise engineering cut, but the usual pencil skirts are accompanied by trapeze skirts reaching the ankles. The designer's idea of a dress is now embodied in the mix with a straight tuxedo, and loose overlap blouses and jackets with volume sleeves contribute to the softness of the image.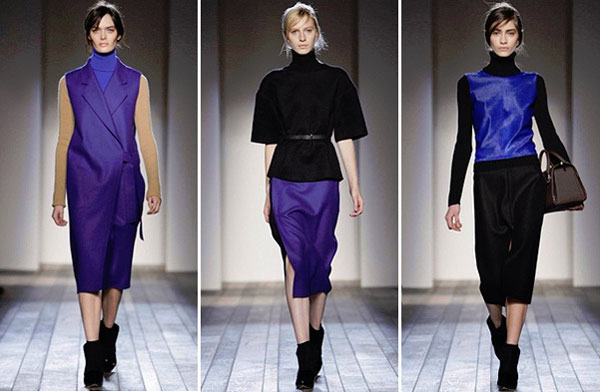 The designer revived the traditional everyday autumn palette of blue, chocolate, black and gray colors with unexpected flashes of yellow, as though it were rare patches of sunlight on an overcast October sky.