Vera Wang is one of the few brands whose collections of wedding gowns are awaited by the fashion lovers even more impatiently than pret-a-porte collections: even Hollywood stars get married in the luxurious wedding gowns created by the designer Vera Wang.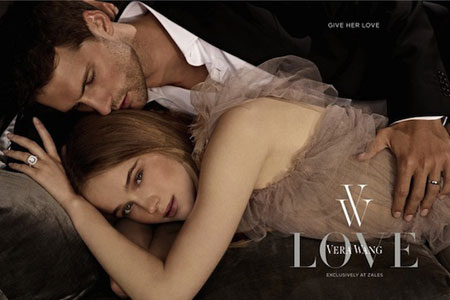 In the near future, wedding gowns by Vera Wang will be complemented by the appropriate engagement and wedding rings: the designer prepares for the release of her first collection of wedding rings in collaboration with the American Zales brand, and the beginning of the sales is scheduled for October.
A collection of engagement and wedding rings by Vera Wang will be more than large – in total, it will include about 50 rings. Their diverse design will be united by only one detail, a blue sapphire which is a symbol of eternal love. The prices for jewelry will start from $649 for a wedding ring and $1999 for an engagement ring.
Source of the image: Stillthelovely.