It is difficult to believe, but this modern brand is 125 years old! It began its history in 1886, as Mike Brown, the merchant, and the tailor of corsets Johann Gottfried Spiesshofer were the first to make the production of lingerie large-scale and affordable.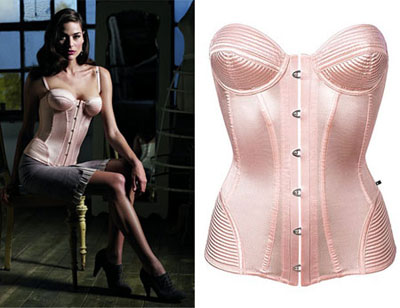 Who would have dared to think that a tiny corset factory in southern Germany could become the world's leading underwear brand! Today, after 125 years, the business, which started small with only six sewing machines and six employees, has a global reach. Its 37,500 employees work in more than 120 countries. And at the same time, the Triumph brand is still in the hands of the founding family.
Triumph has decided to celebrate the anniversary by reminding its consumers about its rich history. To commemorate this event, a Vintage Collection has been released. Among the products, one will find not only traditional bras and panties, but vintage corsets as well. The materials – satin, lace and silk – are also chosen with a vintage chic.
The style of the limited anniversary collection corresponds to the spirit of the past: high-waisted panties, and a special form of bra cups. The colors are classic: white, pink, and black. The customers have immediately noted that this retro-lingerie is incredibly comfortable!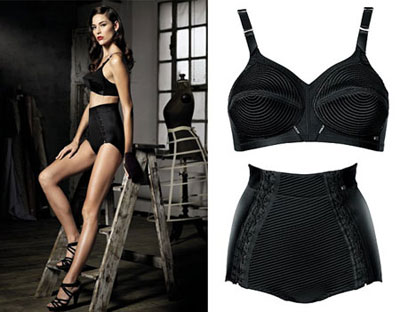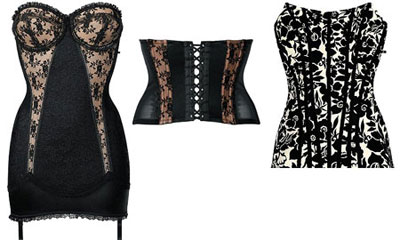 The jubilee of the Triumph brand is another reason to learn a little more about the company, to remember the "golden" pages of its history, to see how the standards of beauty and lingerie have been changing.
1886 – the first Triumph bra called Bust Improver was produced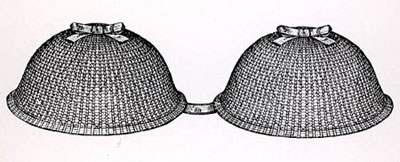 1965 – the promotional photography for Triumph International took place in Hyde Park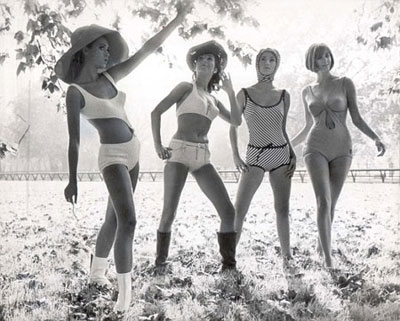 1980 – Triumph International swimwear was advertised by the model Amanda Adey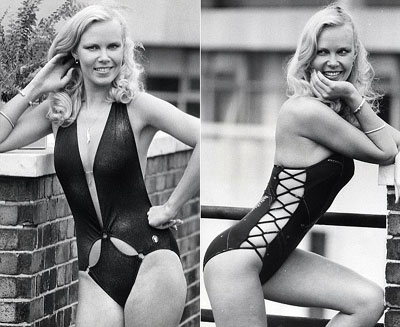 1983 – the model Jane Sumner was pictured for the advertising poster of the Triumph International swimwear collection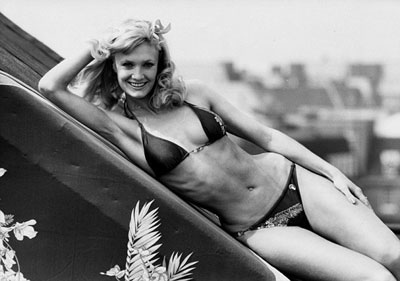 1987 – These elegant and sexy models of Triumph lingerie became a new era of women's lingerie.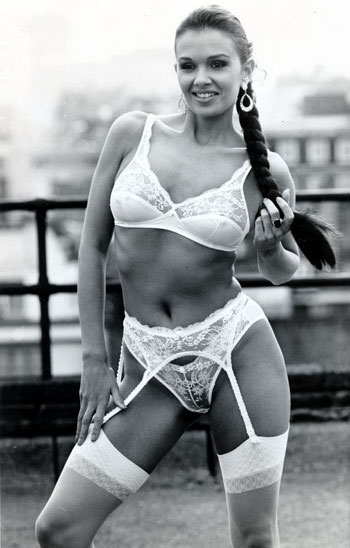 2006 – the Triumph Show in Dusseldorf, Germany, took place.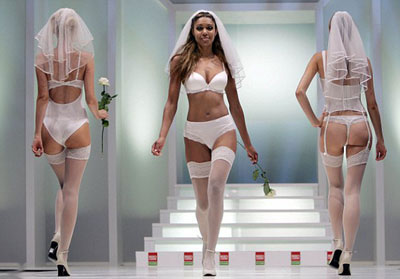 2007 – Louise Redknapp became a new Triumph's face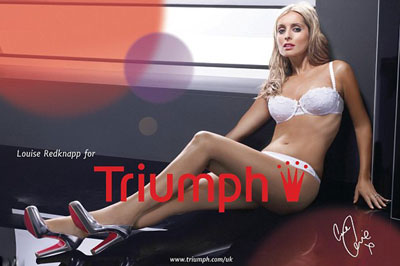 2011 – the Triumph show during the London Fashion Week.