Perhaps the hottest or rather sweetest issue for dieters goes like this: Is there life without sugar? Abandoning the sweet is not easy. However, if you still want to eliminate sugar from your diet, it does not mean to eliminate it from life. Pay attention to your wardrobe. Fashion designers may come in handy.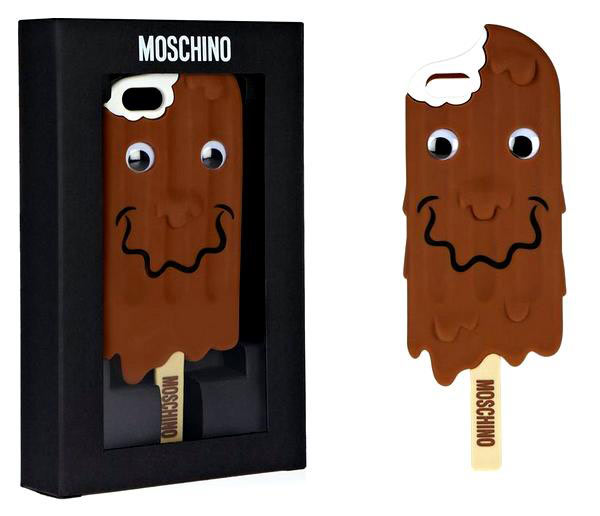 Smiling ice cream
Summer is in full swing, as well as the long-awaited summer joys, like ice cream. On a hot summer day, it is a pleasure to enjoy the refreshing frozen dessert. Scientists estimated that every three seconds, a portion of ice cream is sold in the world. This delicacy well help overcome summer sluggishness. Ice cream raises mood, but adds extra centimeters in the most inappropriate places. The ironic Franco Moschino found a way out and offered women a new summer accessory in the form of … a chocolate ice cream. Made of flexible silicone, it looks like a melted popsicle. Treat yourself to this ice cream, and you will not have to worry about the waist. This ice cream will not melt in the purse.
Sweet buckle
Chanel is a brand with an undisputed reputation and excellent quality. However, playful fashion solutions are also inherent to the designers of the fashion house. A sweet buckle that you cannot eat is a summer joke from Chanel. This buckle made of artificial candy will not leave any extra calories or stains on clothes.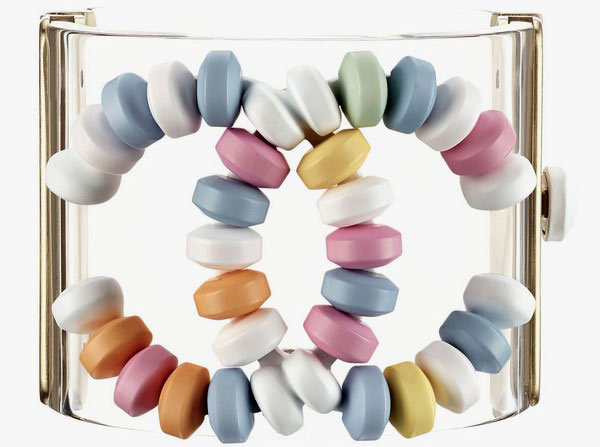 Sugar bag
The Italian brand, Marni, has always had a modern view of everything that they do. Consuelo Castiglioni can match accessories and prints in a collection to create a fun and chic image. The designer has created a handbag, sparkling with rhinestones, as if created from sugar crystals. Let it shine! The main thing is that sugar is not real.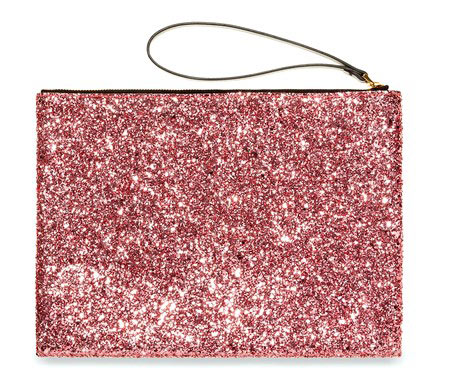 Smartie shoes
Christian Louboutin was already a world-famous shoe designer when he painted shoe soles with his assistant's red nail enamel. Since then, a shiny red sole is the distinctive feature of Louboutin shoes, making them different them from all the rest. Now Christian placed his collection of shoes even on a cookie box from Laduree, French bakery and sweets maker house. It seems that if Smarties (colored candies loved by the British) were shoes, they would look just like the new shoes from Christian Louboutin.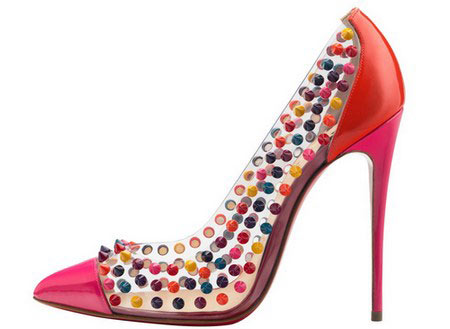 Gold custard
Bag designer Anya Hindmarch always surprises us with unusual bags and unusual decisions during the fashion shows. She has been awarded the prestigious British Fashion Awards for the best designer. Anya admits that she gets stuck on the idea if something impresses her. Apparently, the taste of custard inspired the British designer to create a stunning handbag, like a cake, covered with a golden glaze. However, it will leave no crumbs or a sense of guilt.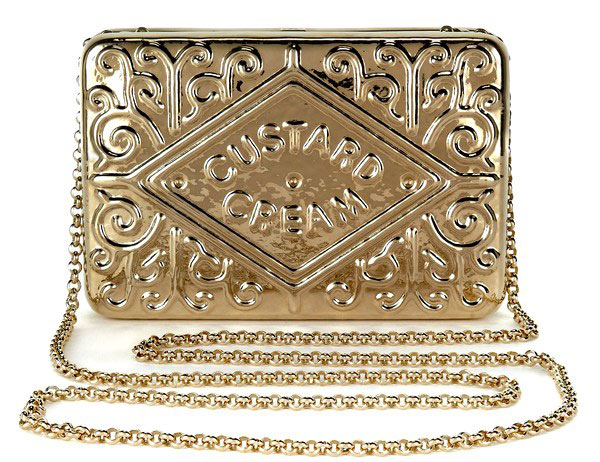 Caramel frame
The trump card of the Frenchman Thierry Lasry is his original sunglasses. They are made in a classic style, with gold bows. All the models of sunglasses have names ending with the same letter «y»: Fetishy, ​​Insomny, Perverty, Bikiny, Pimpy, Exhiby, Vulgary. Continuing to surprise, Thierry Lasry released an elegant model Nudity, decorating the frame with bright caramel sand.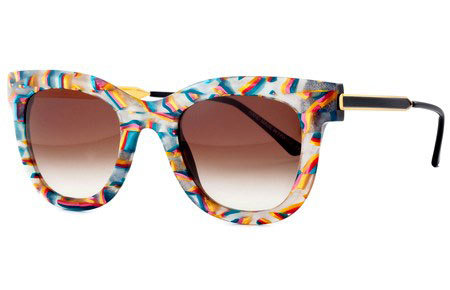 Convenient: they look like candy sticks, but are calorie-free.
Shiny slip-on sneakers
Joshua Sanders inherited his passion for exclusive footwear from his parents. The concept of Joshua's brand is Street Couture. The original men and women's shoes are in great demand. Particularly popular in the new collection are the amazing women's slip-on sneakers made of leather, with a holographic coating.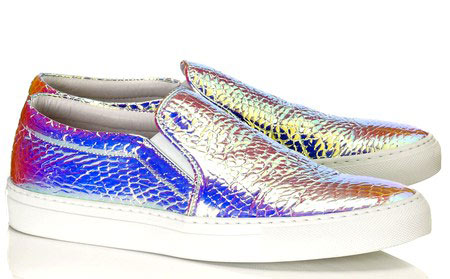 They look like the candy wrapper foil from our childhood! Give vent to your nostalgia for sweet chocolates in a gold foil. ATTENTION! These shoes are for wearing, not for eating.