"If you love your skin, your skin loves you too". That's a motto of the Skin Italy company which offers a unique fashion line of swimsuits.


Small heart-shaped cutout on a swimsuit's behind is a peculiar feature of this outfit that looks quite regular, but – nevertheless – awards its owner with a cute tanned tattoo while one is suntanning on the beach.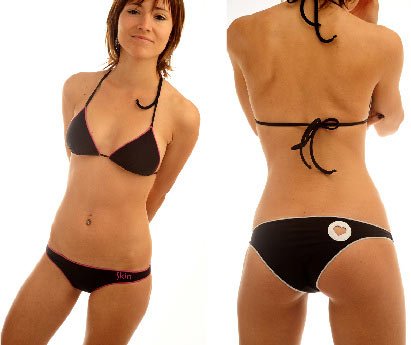 Painlessness is the major advantage of such temporary tattoo which lasts as long as your tan has not faded. However, regretfully enough the variety of shapes is limited to a heart cutout that is seen on multi-colored swimsuits costing around $56.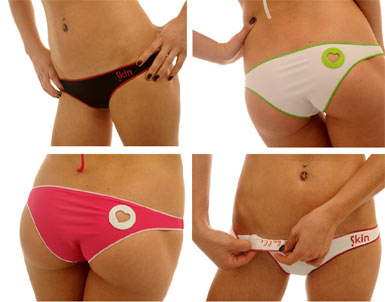 Source of the images: skin-italy.com.