Paris fashion show by Jean Paul Gaultier wowed long time fans, but you can't say the show was bold and edgy, an attitude always expected from Gaultier.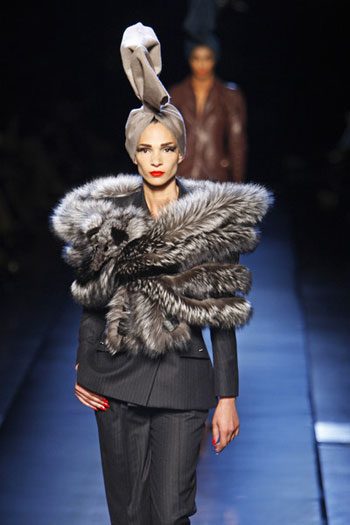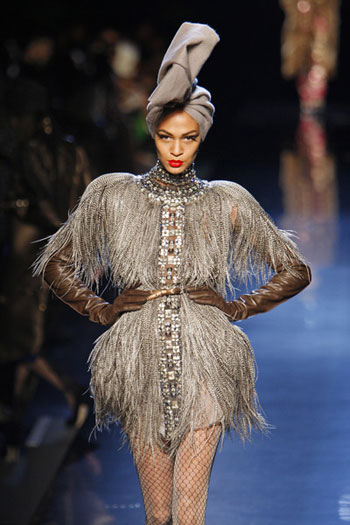 This time the designer's fall/winter collection captured the essence of the Gaultier brand. Black color, lots of furs and leather coupled with rich and lively colors, deep blue and yellow. One of the most amazing things about the show was skyrocketed hairstyles worn by models.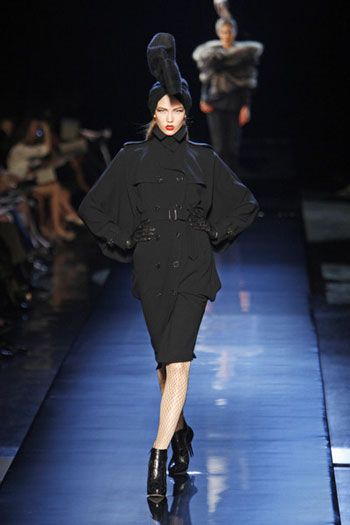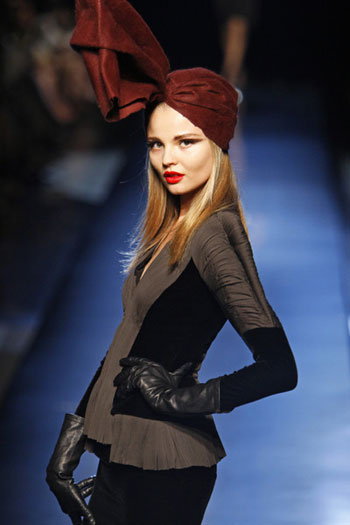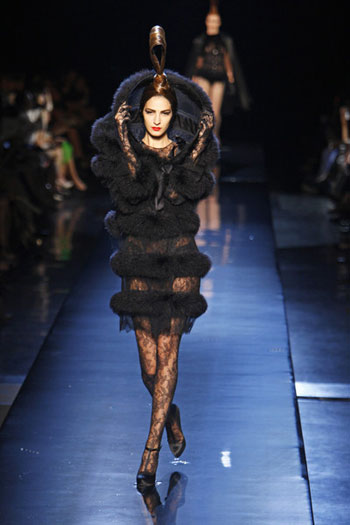 The highlight of the show was Dita Von Teese.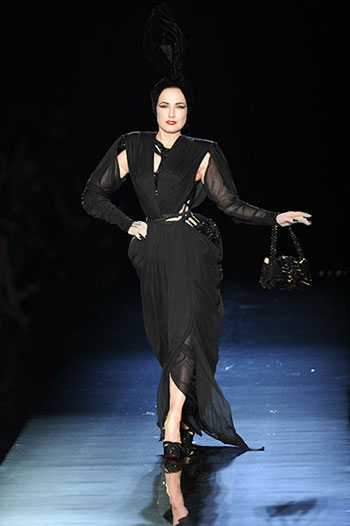 Gaultier created for her exactly what she likes to wear, the clothes easy to strip down showing off steamy lingerie.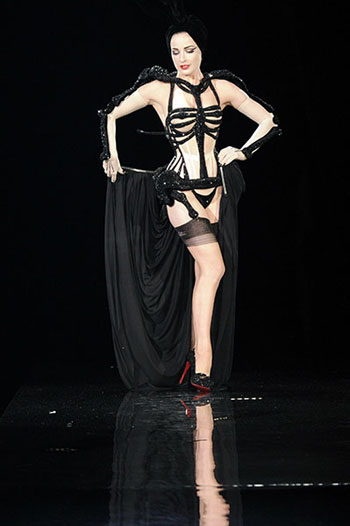 Source of the image: Teampeterstigter, Guardian