What should the first ladies and other "public wives" wear, if camera lenses are constantly directed toward them? Why do they look like this and not otherwise, and what are they criticized for? Geniusbeauty.com will tell you all the secrets of the royal wardrobe.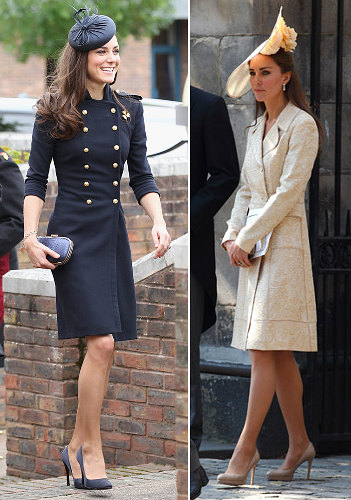 For the first Christmas holidays with the Royal Family Kate Middleton needed considerable luggage. The newly made Duchess had to change outfits at least 5 times a day. According to the Royal Protocol, she needed:
a casual outfit for breakfast;
a strict dress and a hat for the church ceremony;
a dress for lunch;
a cocktail dress for early evening;
an elegant floor length dress for an evening out.
Despite the fact that Duchess Catherine heads the list of "the best-dressed people" (which is very patriotic on the part of British Harper's Bazaar), her wardrobe is being constantly criticized. The same applies to the style of the United States' first lady, despite all the efforts to popularize her way of clothing by publishing a book, "Dress like Obama."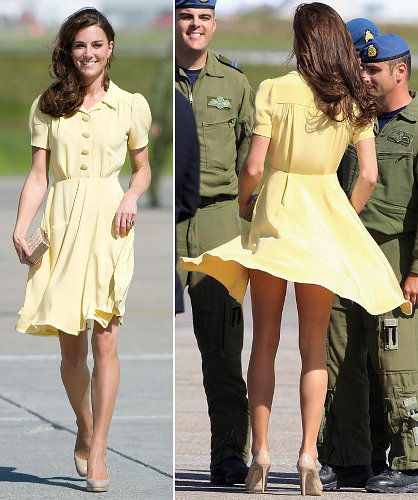 By the way, despite the criticism, Kate Middleton's favourite Zara, Mulberry, and LK Bennett also become loved by "mere mortals". After the visit of the famous client, the sales in the stores soar up to heaven.
"Too bright", "too dull", "too luxurious", "very poor" – these and similar remarks referring to the royals and the first ladies has become almost good form. What do we want these "public women" to look like? What are the Protocol requirements for clothing and what are they explained with?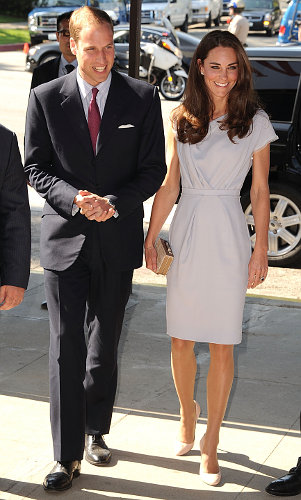 Being a wife of the first person in the country is a job. This is a kind of public position, responsible and very worthy (and for which the woman may not have strived at all). The requirements that apply to the wardrobe in this case are dictated by two things: "governmental" tasks and reasonableness. A public official's wife is always part of a couple. Her looks must, first of all, harmonize with her husband's looks, so that it is quite clear who dominates the couple. We, ordinary people, want to see dignity and stability in the couple. What is the health, mood, and, accordingly, the state of the country? This is what we want to read in the looks of the first ladies. It is like a jeweler's tool to influence public opinion. These people are always under camera's eye, so it is important for them to consider their outfit carefully.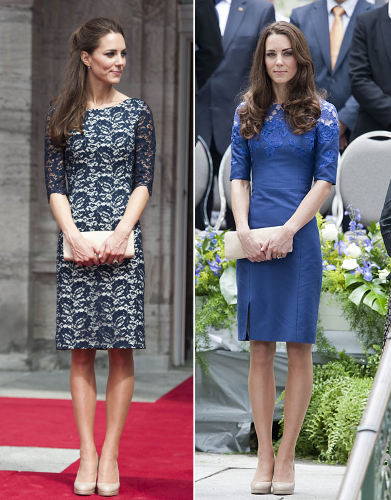 The Protocol requirements are actually quite reasonable: a sheath dress, not too tightly fitting and of a proper length, not only accentuates the figure, but also provides comfort. Indeed, the Protocol assumes a certain manner of moving and sitting – for example, you must not cross your legs in any case. Hair should be long enough to be tied in a knot, because your head should look decent even in windy conditions. By the way, wind is another factor that speaks in favor of a sheath dress, because you may not fear the "a la Marilyn Monroe" effect.
A jacket ensemble helps to hide whatever you want to hide – including the improper for public officials lingerie lines. The status of a political leader's wife implies neither emphasis on erotic details nor outstanding luxury in clothing. This is what makes her fundamentally different from a businesswoman, who acts as an independent person – financially and socially.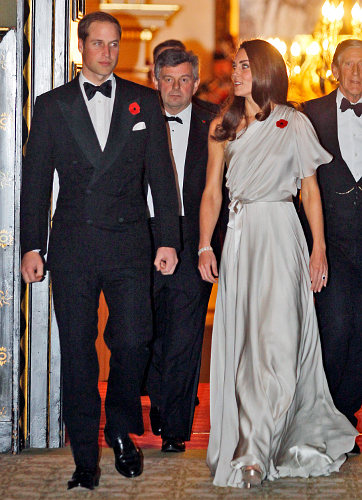 Here are a few more rules of "protocol wardrobe" for heads of states and people of a similar position.
The dress should have the size and color that makes a woman look harmonious next to her "governmental husband".
  The décolleté, even on special occasions, should not reach below the armpits. Slits are permissible, but they should be small, so that no motions could violate propriety.
The sleeve should hide the shoulder. In evening and cocktail outfits, open shoulders are permissible. However, the forearm should be hidden then. A sleeveless dress requires long gloves.
The materials for a costume should be only natural and expensive. Jersey and denim are not acceptable.
Tights should be beige or smoky, with no pattern. Such tights do not attract undue attention to legs and have a masking effect, which is good for protocol activities that require long standing.
Shoes should be classic pumps with a slightly narrowed, but not too sharp toe; low and not too thin heels. A stiletto heel creates a feeling of instability and insecurity. Boots on formal occasions are unacceptable regardless of the season, just like the shoes with open toes.
As for the bag, it is usually a clutch, which is held in one hand (the other one is free for greetings.) A strap-chain is allowed: if you need to get up, say, to the applause, you can hang the bag over the shoulder, but not onto the chair.
The adornments may include a wedding ring and one more ring on the other hand. In the daytime, it can be a string of pearls. On a solemn ceremony a necklace, tiara, bracelet, and brooch are allowed. You may wear noticeable jewelry, but not that which makes a face disappear.
Fur is a symbol of luxury, so a fur coat is bad form. The only exception is special occasions. For other cases, a sheepskin coat or a coat with fur collar will fit.
If you want to look like Kate Middleton – follow these rules of the royal wardrobe … if you can afford it.