The pictures of a sensational advertising campaign of the Lanvin 2012-2013 fall-winter collection created by Steven Meisel have been brought to life in a promotional video.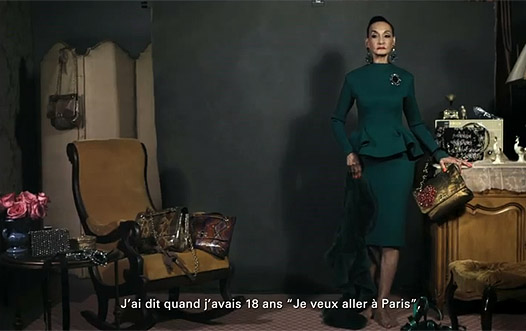 Ordinary people from real life in a variety of ages between 18 and 80 years happened to be more preferable for the brand's creative director Alber Elbaz than the top models, and they demonstrated in front of the camera women's and men's collections, as well as shoes and accessories from the new season collection of the French fashion house.
However, the characters of the Lanvin commercials did not have to master model plastic. The illusion of movement was created with the help of montage. Unexpected transitions from one shot to another fit harmoniously into the concept that Alber Elbaz was planning to implement in his new commercial: they accurately convey the character and the mood of a "crazy" family of bright real people, charismatic in their own way, distinctive, but equally beautiful and irresistible in the new creations of Lanvin designers.
Let's see how the French luxury fashion comes down to earth in the new video.