It seems that from now on police officers' pants may be the focus of attention from their superiors in case police pants get too sexy to allow them to be spotted by the public!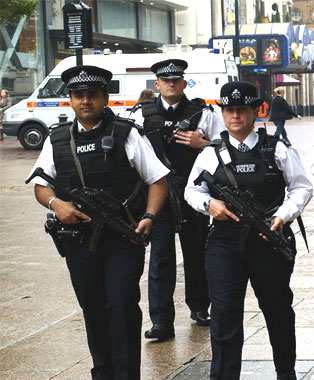 There's a notice issued to the effect that police undies that may be regarded sexy or in any way noteworthy should better be ditched. Brightly colored underpants or those that are too skimpy will be frowned at, as well as any outward signs that may cause surmise as to the fashion of the undies, like a visible panty line (abbreviated to VPL).
West Midland Police cops weren't too happy with the regulation notice – they feel as if they were handed out children treatment.
While a spokesman for the police said that it's not a question of introducing a new force clothing policy, but rather an appeal to "adopt a commonsense approach" intending to have officers "remain smart", some of the WPCs considered the notice to be fairly "nannying".
Source of the image: Pattayadailynews.