Since the time the Duchess of Cambridge's wedding gown went on display in Buckingham Palace in July over 350,000 people paid and threaded their way to eye the world-famous clothing item created by Sarah Burton and Alexander McQueen.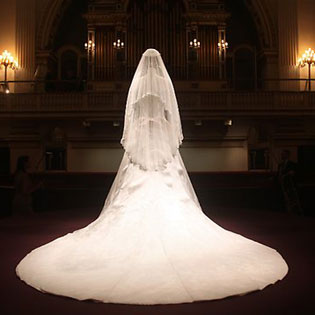 A spokesman for the Royal Collection affirms that admittance of so many people wishing to get a feel of the wedding atmosphere by enjoying the sight of a "great British design" and the State Rooms in some of which the wedding reception took place is regarded as a thrilling occasion marking a probable record year for the palace. It is expected that by October 3, when the wedding-themed tour has closed down, the number of visitors will have reached 500,000.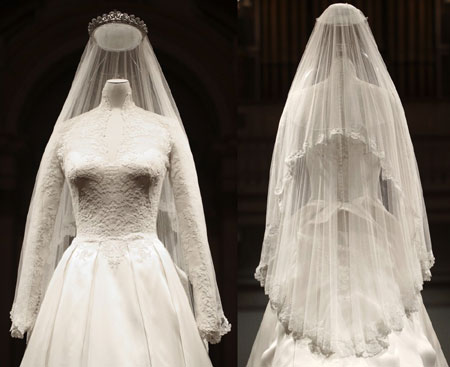 Among the visitors were the Duchess herself (previously known as Kate Middleton) and Queen Elizabeth who availed themselves of the chance to appreciate the gown after some time had passed.
Admission costs $28.50 for an adult, the tickets can be obtained at the Royal Collection website.
Some of the proceeds will be made available to the Royal Wedding Charitable Gift Fund that will distribute the money among charities picked out by Prince William and Kate. Another donation to charities was Land Rover's wedding present that was given over on Monday by the royal couple to Mountain Rescue, as is known from a Twitter message.
Source of the image: Heraldsun, Ticketsevents