Paris Hilton seems to put high hopes on her future as a fashion designer, reaching one great achievement after another in this field. The blonde recently announced through her official website that she would come up with her swimsuit line for the upcoming summer, and even posted the first promotion photo.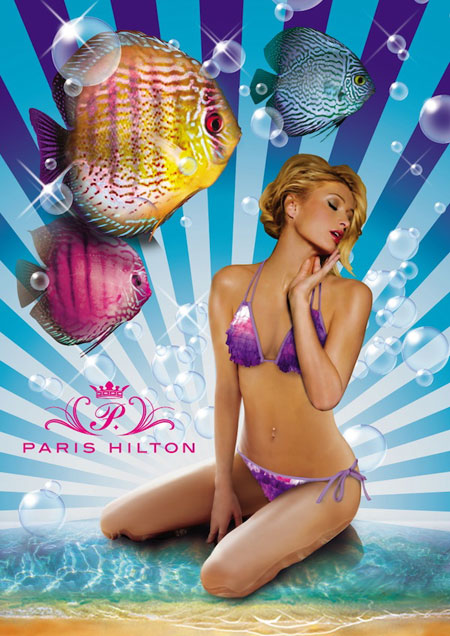 Hilton promises her swimsuits will get small breasts problem out of the way:
"In my lingerie line, I have a bra that I designed for flat-chested girls and it makes your boobs look huge! 'People think it's fakeboobs. Everyone's like: 'Did you…?' I'm like: 'No!' It makes me look like a double-D. I'm flat-chested compared to most girls in Hollywood."
Surprisingly, Paris' bikini line won't be available in the US, hitting stores in Europe and Asia. Perhaps, she thought American girls don't really need to boost their boobs.
Source of the image: parishilton.com.