In talks with journalists the Creative Director at Givenchy, Riccardo Tisci, defined his fall collection showed at Paris Fashion Week as the mix of Elsa Schiaparelli's surreal revival, beastly passion, the 40-s and the 30-s. The designer was seeking to deliver diversity of visions to choose from.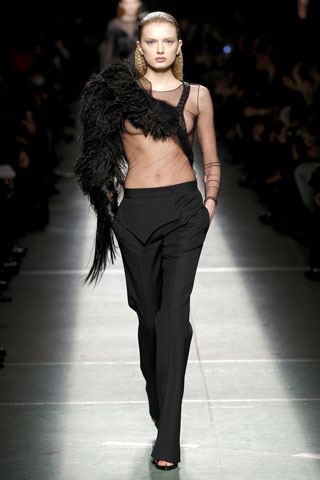 The collection features many clothes typical to Tisci like suits, coats, dresses and pants of fine craftsmanship. There was leather and gothic style. Tisci surprised with astonishing asymmetric dresses, feathers and fur on tulle bodices and studs on white leather.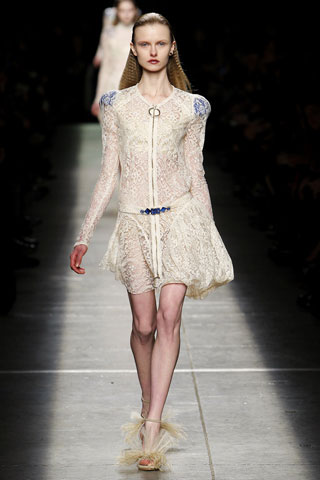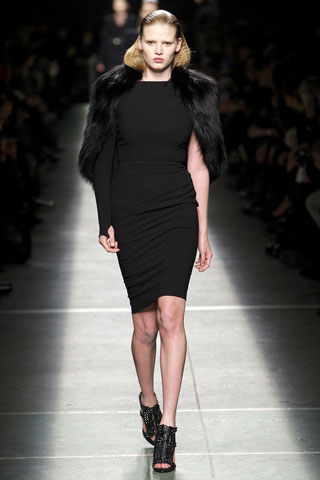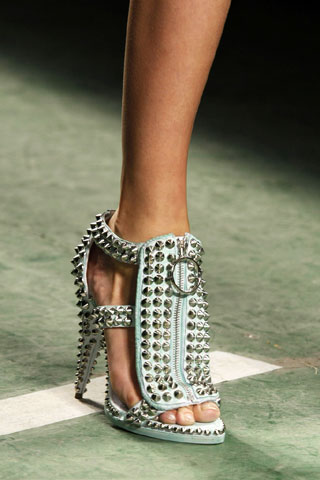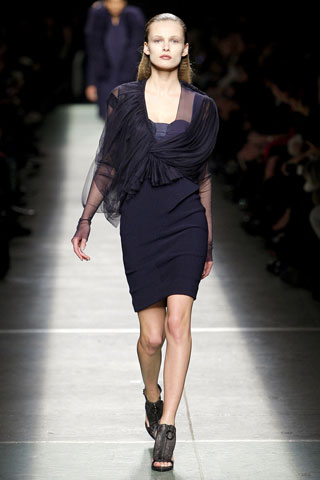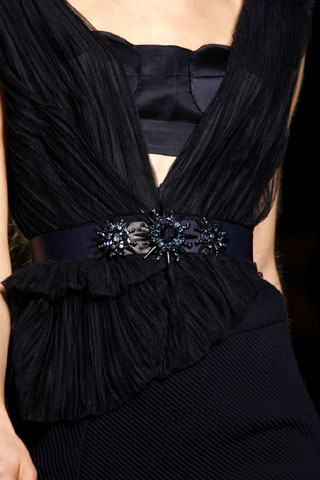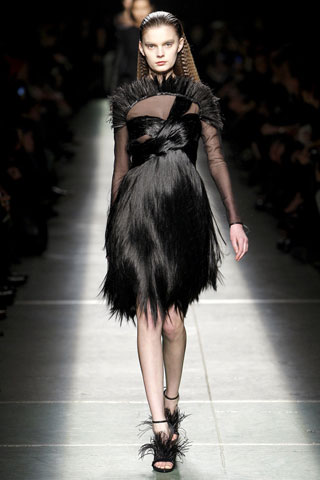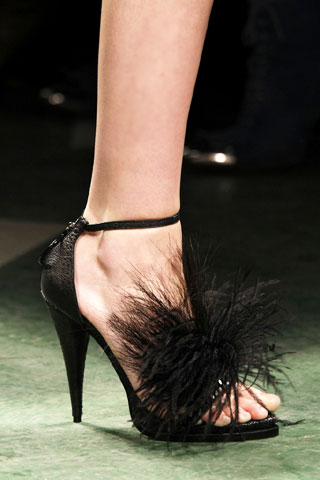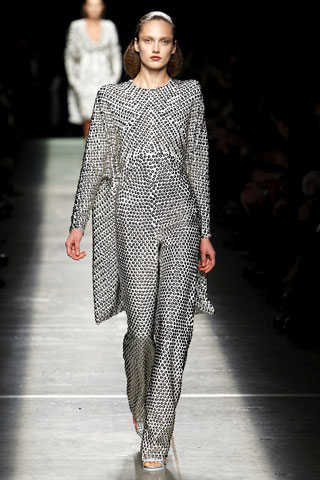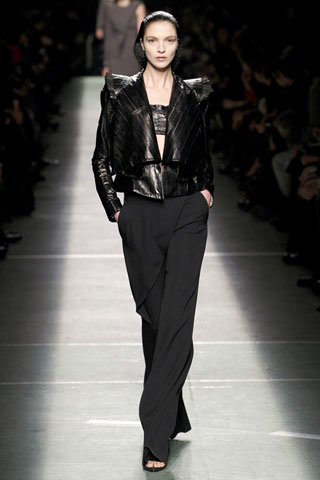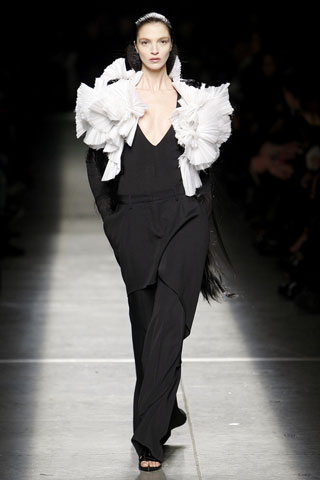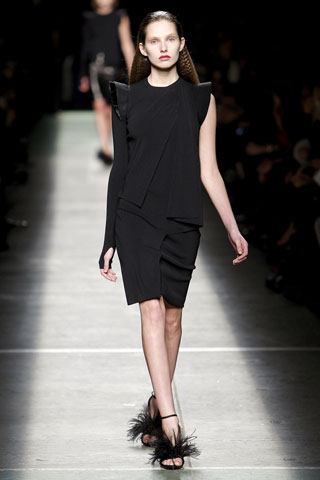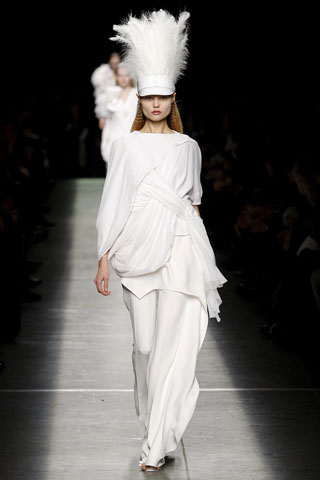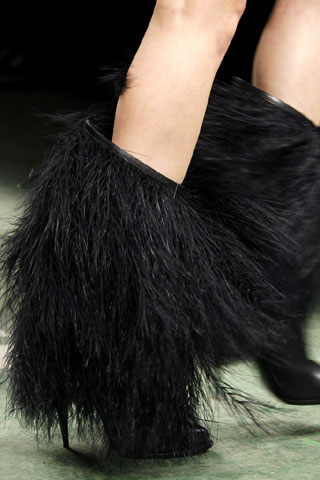 Source of the image: style.com.